Top Cocktail Party Venues Melbourne for Hire
Find, compare and book the best cocktail party venues Melbourne has to offer with VenueNow, Australia's #1 venue hire experts. Discover the top venues of all sizes from hotels, to large conference spaces, restaurants, unique bars and much more in just a few clicks.
Best Melbourne Cocktail Party Venues for Hire
VenueNow is trusted by 5,000+ corporates & 150,000+ customers to find the right venue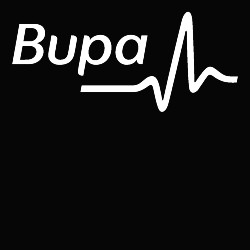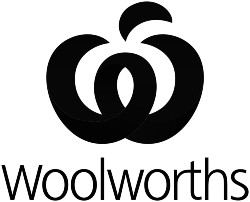 How much does a Melbourne Cocktail Party cost?
Calculate the price of your Melbourne Cocktail Party in under 10 minutes.
VenueNow is Australia's largest marketplace to discover and book the perfect venue for your meeting or event. It's the best and easiest way to search, compare and book venues for events ranging from birthdays to corporate meetings and everything in between.
Melbourne Cocktail Party Venue Hire Guide
Cocktail parties come in all shapes and sizes. Some are huge fancy affairs fit for a corporate crowd whilst others are intimate gatherings arranged for a close bunch of your best mates. Regardless of the occasion, the theme of your event or the size of your celebration, the trick is to choose a cocktail party venue suitable for your guest list. The Melbourne Cocktail Party Venue Guide is all you need when planning your next event.
So frock up, grab your mates and find a venue in Melbourne for a spectacular occasion.
Types of cocktail party venues your guests will love
From popular watering holes to award-winning restaurants, private dining rooms and picturesque outdoor spaces, Melbourne is jam-packed with one-of-a-kind venues that will provide the right ambience and amenities for your next cocktail-style event. These are some of the most versatile cocktail party venues in Melbourne:
Bars - Bars have everything you need to throw a great cocktail party. Drinks: check! Finger foods: check! Enough space for a stand-up event: check! A moody and cosy atmosphere for both formal and casual gatherings: check!
Art galleries - If you're planning a product launch, live demo or corporate event, a blank canvas space like the dozens of adaptable art galleries in Melbourne is a versatile venue. Art galleries have a contemporary aesthetic that you can easily adapt depending on your vision of the event. Aside from corporate parties, these modern spaces are also suitable for wedding receptions, engagement parties and other cocktail-style events.
Mansions - Whether you're planning a corporate event or a laidback family affair, you can't go wrong with a cocktail party set in an elegant Melbourne mansion. This type of venue hire provides a picture-perfect setting and adds a dash of glamour to your cocktail reception.
Hotels - Hotels are classic choices for cocktail parties, offering a wide range of function spaces that can accommodate your event's specific needs. From grand ballrooms to stylish outdoor terraces and smaller private dining rooms, there's definitely a hotel venue in Melbourne that will suit your budget and event requirements.
Restaurants - For an intimate gathering or a sit-down dinner party with a twist, consider hosting your cocktail party in a Melbourne restaurant. Many of the city's top restaurants have private dining rooms that can be hired for special occasions, so you and your guests can enjoy a delicious meal while celebrating in style.
Wineries - Melbournians love outdoor venues, especially those with sweeping views. Fortunately, this vibrant city is home to many gorgeous wineries and farms where your guests can sip on award-winning wines grown and bottled onsite.
What events are celebrated in a cocktail party venue?
For busy hosts, cocktail-style events are an easy and convenient way to celebrate milestones and entertain guests. As these parties last only about an hour or two, they're perfect for attendees who are tired after a full workday or those who don't have time for a multi-course dinner. These are our favourite event types for Melbourne cocktail party venues:
Engagement parties - Host a cocktail reception celebrating your upcoming wedding in one of Melbourne's many elegant wine bars or old-school speakeasies. A cocktail party is perfect for hosting guests who are meeting each other for the first time — they'll be free to move around instead of being forced to sit across or beside one another at an hours-long dinner party.
Check out these Melbourne engagement party venues.
Corporate events - Product launches, team building exercises or company milestones are all excellent excuses for a cocktail party. A bar is a great place to unwind after work and to mingle with colleagues in a more casual setting.
Check out these Melbourne corporate function venues.
Wedding receptions - Cocktail receptions are becoming increasingly popular among couples tying the knot. Not only do they allow guests to move around and socialise, but they're also more budget-friendly than sit-down dinners.
Check out these Melbourne wedding reception venues.
Hen's nights - Throw a party for your gal pal before she ties the knot! From rooftop bars to subterranean watering holes, there are heaps of fun venues for an unforgettable cocktail party in Melbourne!
Check out these Melbourne Hen's night venues.
End-of-financial-year parties - Celebrate with your colleagues by booking a private dining room, a stunning waterfront venue or a classic tapas bar. There are loads of cocktail party venues in Melbourne for your next office event that are sure to strike all the right chords.
Check out these Melbourne EOFY party venues.
What are some of the best bars in Melbourne for cocktails?
Melbourne is famous for having some of the best bars in the world. These are our top picks for bars that make top cocktail party venues in Melbourne:
The Everleigh - This speakeasy-style cocktail bar in Fitzroy is one of Melbourne's most well-loved and awarded watering holes. Come for the impeccable menu, impressive drinks list and the warm vibe that welcomes both mixology nerds and newbies. Next door is the Elk Room, which is The Everleigh's younger sibling with an officer's lounge feel.
Gin Palace - One of the pioneers of Melbourne's laneway revolution, Gin Palace is known for its awe-inspiring collection of gin and other spirits, as well as its private function rooms: The Harem and The Swamp Room. The Harem is a utopia of fur walls and plush cushions that will give your party an air of exclusivity. The Swamp Room, meanwhile, is a secret room out the back that's perfect for whatever mischief you've got planned.
Seamstress Cocktail Bar - Right in the heart of Chinatown is this local favourite located in an old textile factory. Widely regarded as one of the best cocktail bars in the city, the unique function venue offers an extensive cocktail list and an intimate air. Meanwhile, the Sweatshop, the "mischievous little brother" located downstairs, has an urban industrial vibe and no-fuss drinks.
Top neighbourhoods in Melbourne for a cocktail party
Whether it's a large or small cocktail party, Melbourne is teeming with memorable function venues to choose from. Not sure where to start? First, pick an area that matches your event's vibe. These are our top neighbourhoods for Melbourne cocktail party venues:
The Central Business District is home to hundreds of charming function venues tucked in the area's many little alleyways. Whatever type of cocktail event you're going for, look no further than the hidden bars and restaurants available for private hire in the CBD.
Northcote
Want to avoid the hustle and bustle of the Melbourne CBD? Check out the affordable local bars and lush green spaces in Northcote. Known for its creative vibe and diverse food scene, this is the perfect space to look for laidback and outdoorsy cocktail party venues in Melbourne.
Windsor
If one-of-a-kind artsy spaces and old-world charm is what you're after, the inner suburb of Windsor is your best bet. The area has a distinctive vibe and is filled with unique venues for practically any type of cocktail event!
Ideas for cocktail party planning
Unlike seated dinner parties that involve much more planning and a larger budget, cocktail-style events involve less fuss and are easier on your wallet. Here are our best tips for planning your next cocktail reception:
Have a party planning checklist
Planning an event of any size can get a bit overwhelming. Get organised by putting together a checklist such as this one. It will help you prioritise tasks, keep track of vendors' details and stay within budget as you find a venue and plan your party. With a checklist, you'll be a tad more focused on what needs to get done and less likely to miss something important.
Consider unusual cocktail party spaces
Each type of event has a distinct atmosphere — work events tend to be more formal whilst social gatherings tend to be more relaxed, for instance. However, you might sometimes want to mix things up and choose unusual venues located just off the beaten track. Booking an unexpected function venue is the quickest way to make sure your guests will be talking about your event for years to come.
Choose the right catering option
Are you throwing an appetisers-only wedding reception, planning a product launch or hosting a family member's retirement party? When planning a cocktail-style event, you're not expected to provide a feast. But you have to make sure that guests won't go hungry either. Event planners suggest preparing at least 10 bites per hour per guest. You'll also want to think about whether the nature of the event and the guest size require platters of finger foods being offered by waitstaff or a cocktail buffet. Last but not least, don't forget to provide various types of food to cater to guests with special dietary requirements.
How to find the perfect space
- Consider the size of space you need for the number of guests. Cocktails are a great way to have smaller groups interact and share ideas so go with a venue that has more or less than 100 square metres per guest, giving people enough room to mingle.
- Look at any existing features in the space as they may be just what you're looking for - from an industrial-chic atmosphere to high ceilings or chandeliers. Does it meet all your needs?
- You'll also need to have enough natural light for the duration of your event. Cocktail parties are not necessarily 24 hours as people tend to drink a lot and go home early but if you want that festive atmosphere, make sure there is plenty of lighting in the room as well as access to power outlets so people can plug in their smartphones or tablets etc
- Consider other factors such as location - close proximity from where you're likely meeting or travelling with guests (right opposite train station), what's nearby like bars/restaurants? Does it offer parking facilities nearby? Is it wheelchair accessible?
Catering to offer at a cocktail party
Cocktail parties are relatively informal events, and you don't need to provide a feast. It's best to have 10 small bites per hour per guest. You'll need to provide finger foods that can be served by waitstaff or a buffet where guests serve themselves. If your cocktail party is going to have people with particular dietary requirements (e.g., veganism), make sure you provide a good variety of options for them as well.
Appetisers are the perfect way to get your guests mingling at a cocktail party. Plus, they're easily transportable and can be served by waitstaff or put out on a buffet. They allow guests to indulge in their favourite flavour while chatting with friends and meeting new people.
Sushi is a great food choice for cocktail parties because it's simple and easy to serve. You can either prepare the sushi in advance and put it out on platters, or create them fresh and offer them as finger foods. Furthermore, sushi is a very social food because you're not required to take large bites like what is required with some western appetisers. Secondly, sushi tastes delicious but isn't too heavy or filling so people won't feel sluggish after eating it.
Best Melbourne Cocktail Party Venues
The Harbour Kitchen has grown in popularity since they set up shop on Melbourne's sunny side. This new harbourside precinct is quickly becoming a hotspot for foodies and locals alike, with residents claiming the menu has something to offer all tastes!
Get your taste buds tingling at The General Assembly with Melbourne's latest culinary trends while sipping on some drinks or listening to local acoustic artists. You can find a perfect spot in the venue which features street art installations mirroring hidden laneways, creating an atmosphere you won't want to leave!
The Port Melbourne Yacht Club is a popular destination for many, including locals and tourists. Many of them come to enjoy refreshing drinks on the deck with views that stretch as far as the eye can see in either direction. The club has been around since 1889 when it was originally built over water by wealthy residents who wanted access to waterfront property without taking up valuable land space downtown.
Prahran's Mofo Lounge is an event space with a flair for intimate social events. When it isn't hosting public bar nights, the venue hosts birthdays and office celebrations on its small scale stage - always providing close family and friends with their best memories.
The Boatbuilders Yard is a beautiful function space with retractable glass panels, located on the banks of the Yarra River. It can transform from an open-air event to a fully enclosed heated area due to these special features. This venue features an urban industrial-chic design, with natural timber floors and brick walls. The Decks is decorated in whichever style you wish - whether it be contemporary and modern or rustic elegance!
Eureka 89 is an awe-inspiring space where planners can take in the best views of Melbourne and beyond. This venue boasts a floor to ceiling window with breathtaking vistas, ample seating for up to 400 guests and has facilities that are perfect for memorable events such as conferences or weddings. Their professional functions team will even help you bring your cocktail party ideas to life to ensure your function runs smoothly on the day of the event. If you're looking for more information on how Eureka 89 could be an ideal event location, contact us today!
Looking for a venue in Melbourne?
If you're searching for the perfect function room to host your next event, look no further than VenueNow. We're Australia's largest venue-booking platform, with a wide range of unique and stylish spaces to choose from. Whether you need a rooftop bar, converted warehouse venue, hotel function room or restaurant, VenueNow has a diverse range of venue hire options. We'll help you find the perfect cocktail party venue to suit your needs and budget.
Frequently Asked Questions
How much do Melbourne cocktail party venues cost?
Based on VenueNow's historic data, on average, Melbourne cocktail party venues cost between 60 per person and 90 per person. For example, a 100 person cocktail party would cost approximately 6000-9000. Costs may differ based on your food and beverage requirements, AV requirements, event date and time and the type of venue you decide to book.
What are the top Melbourne cocktail party venues?
Here are some of our favourite Melbourne cocktail party venues: 1. Two Hands Rooftop Bar 2. The Promenade Docklands 3. Stovetop Carlton 4. Baerth Restaurant 5. La Di Da Melbourne 6. Spice Market 7. Harbour Kitchen 8. Kingpin Crown Melbourne 9. Mofo Lounge 10. Evies Disco Diner
How do I find and book Melbourne cocktail party venues?
Finding and booking a Melbourne cocktail party venue is easy with VenueNow, simply follow these steps: 1. Enter Melbourne as your location and cocktail party as your event type into VenueNow's search engine. 2. Narrow down your search results by entering more filters such as number of people, event date, room layout and budget. 3. Send enquiries to venues to request pricing and availability (we recommend sending 3-5 enquiries to different venues to ensure you get the best price). 4. Review your quotes and connect directly with your favourite venues to book a site visit and finalise your booking. 5. Host your event!
How far in advance should I book a Melbourne cocktail party venue?
On average, VenueNow customers book a Melbourne venue 90 days in advance of the event. For larger events and event dates in December we recommend allowing additional time as there may be limited availability.
Can VenueNow help me find a Melbourne cocktail party venue?
We sure can! VenueNow's team of Venue Booking Experts can help you find the perfect venue, collect quotes from multiple venues on your behalf, negotiate the best price with venues and book venues, all for free. Simply send us your event brief and our team will be in contact with venue recommendations within 24-48 hours.
Cocktail Party venues in other cities
Call our support team on
1300 647 488 during business hours AEST.
Discover Australia's Top Venues and Function Rooms
Top Suburbs for Events in Melbourne
© Copyright VenueNow 2023 | SPARE GROUP PTY LTD | ABN 22 607 830 302