Top Function Rooms Melbourne for Hire
Find, compare and book the best function rooms Melbourne has to offer with VenueNow, Australia's #1 venue hire experts. Discover the top venues of all sizes from hotels, to large conference spaces, restaurants, unique bars and much more in just a few clicks.
Best Melbourne Function Venues for Hire
VenueNow is trusted by 5,000+ corporates & 150,000+ customers to find the right venue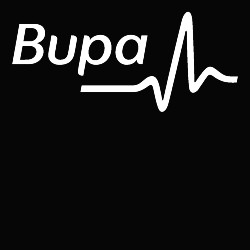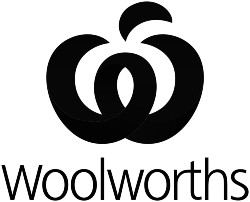 How much does a Melbourne Function cost?
Calculate the price of your Melbourne Function in under 10 minutes.
VenueNow is Australia's largest marketplace to discover and book the perfect venue for your meeting or event. It's the best and easiest way to search, compare and book venues for events ranging from birthdays to corporate meetings and everything in between.
Melbourne Function Venue Hire Guide
Packed with award-winning restaurants, art galleries and charming function rooms, the vibrant city of Melbourne has no shortage of beautiful venues for event planners. Whether you're looking to party by the Yarra River, dine in the suburbs, or admire the glistening city from high altitude, there are a whole bunch of beautiful event spaces across Melbourne just waiting to be discovered. Our Melbourne Function Venue Guide will lead you through Melbourne's best suburbs for holding events, some tips and tricks on how to plan and manage an event, and will help you to find the perfect venue in Melbourne.
Unique Melbourne function venues
Whether you want to indulge your inner child or wow your guests, Melbourne VIC has tons of awe-inspiring event spaces that won't let you down.
Take a look at this sampling of the unique function rooms Melbourne has to offer:
StoryVille - Inspired by well-loved tales like The Hobbit and The Chronicles of Narnia, this fantasy-themed bar located in the heart of Melbourne's CBD is your best bet for a whimsical New Year's Eve bash, birthday party or engagement so.
Pins Royale - This exclusive function venue comes with a luxury pool table, private karaoke, mahogany bowling lanes, gold bowling balls and a butler to greet you at the private VIP street entrance — what more could you want? It's a high-end space perfect for an indulgent hens night, bucks night or company Christmas party.
SEA LIFE Melbourne Aquarium - Celebrate your milestones surrounded by sharks, stingrays and gorgeous marine life! This striking venue accommodates both small and large gatherings and can be transformed into a memorable setting for a wedding reception, corporate function or private party.
Adelphi Pool Deck - Famous for its cantilevering, glass-bottomed rooftop pool, this function venue in the Melbourne CBD makes an impeccable setting for birthday parties, corporate retreats, baby showers and more. Whether you're hosting a bridal shower or planning a product launch, you can bring your vision to life at this picture-perfect spot.
The Crafty Squire - This iconic Melbourne pub is fitted out with all the trimmings of a classic British tavern, including an alehouse, whisky den and beer garden. It's the perfect place to enjoy a relaxed function or a drink with friends. With its well-stocked bar, amazing food options and outdoor seating, The Crafty Squire is an ideal venue for all your private events.
How to book Melbourne function rooms on a budget
Host the celebration of your dreams without putting a hole in your pocket. Here's how to snag exceptional function rooms on a tight budget.
Schedule your event outside of peak season
Hosting your event in the off-season is a tried-and-tested way of saving on venue-hire cost. For instance, some couples choose to get hitched in winter, when many venues and suppliers offer winter specials. Weekends are by far the busiest time for weddings, engagement parties and other social events, so you might consider celebrating on a Wednesday or Thursday.
Think outside the box
Instead of booking a hotel in the Melbourne CBD for your next conference, why not go for a roomy cafe or restaurant? Nowadays, whether you're planning an intimate wedding or an end-of-financial-year bash, there are plenty of unexpected venues to help you keep your event budget on track.
Bring your own bottle
Look for function rooms with a BYO beverage policy. This allows you to choose your drinks based on what you can afford, helping you cut costs significantly. If you can find venues that allow external catering, that will help you save even more! VenueNow allows you to filter your search results by both of these perks.
Get venue hire quotes
One of the simplest ways to compare function room prices is by requesting quotes from different venues. At VenueNow, we make this process super easy — simply tell us your event requirements and budget, and we'll do the hard work for you, providing a comprehensive list of top-rated function rooms that match your specific needs.
Looking for function rooms in Melbourne?
If you're searching for the perfect function room to host your next event, look no further than VenueNow. We're Australia's largest venue-booking platform, with a wide range of unique and stylish spaces to choose from. Whether you're planning a birthday party, corporate event or wedding reception, we'll help you find the perfect venue to suit your needs and budget.
Best neighbourhoods in Melbourne for function venue hire
From uber-cool North Melbourne to bustling South Yarra and all the eclectic neighbourhoods throughout, there are hundreds of function rooms to discover in Melbourne. But what are the best neighbourhoods for function venue hire?
Home to Federation Square, Eureka Tower and other renowned sights, the Central Business District is filled with chic high-rise venues and sprawling laneways dotted with world-class food spots and trendy cafes, bars and galleries. The Central Business District is filled with chic high-rise venues and sprawling laneways dotted with world-class food spots and trendy cafes, bars and galleries.
This hip inner-city neighbourhood is known for its lively bars, cool cafes and eclectic mix of shops and galleries. Once an industrial hub, Collingwood's warehouses and factories have been transformed into unique function spaces, perfect for everything from corporate events to birthday parties.
Brighton is an affluent coastal suburb of Melbourne, Victoria, Australia that is 11 km south-east of Melbourne's central business district and is one of the most popular locations for Melbourne function venues due to its coastal views.
Named after Parson James Fuller who arrived in Melbourne from Cornwall in 1837 with his wife Anna Maria (née Frost), Prahran has long been associated with its strong English roots — it was once known by locals as the "Little England beyond Wales". It features some of Melbourne's best antique shops and high street shopping outlets like Myers Corner which offers everything from one-off pieces to custom-tailoring.
Known as Melbourne's "Bohemian Quarter," the inner-city suburb of Fitzroy is home to buzzy nightclubs, popular eateries, modern function rooms, artist-run spaces and heaps of unexpected venue hire options for any function or special event.
Brunswick is known for its strong multiculturalism, with around 40% of residents born overseas. It's also a popular spot for students, with two universities located here — RMIT University and the University of Melbourne. Brunswick is filled with funky cafes, bars and live music venues, making it the perfect place to host a fun and stylish event.
Located southeast of the CBD, St. Kilda has some of Melbourne's most visited attractions and hosts many of its biggest events and festivals. This gives your guests plenty to see and experience before and after your event!
Located on the north bank of the Yarra River, this neighbourhood is a sought-after destination for foodies and those looking for an active night out. Here you'll find Melbourne's top pubs and bars as well as boutique hotels, restaurants, cafés, galleries and function rooms. South Melbourne has a distinctly European feel and is home to some of Melbourne's most popular restaurants and thriving café culture. It's also close to Melbourne Park, Melbourne Convention Centre and the city centre making it an ideal location for your next event!
South Yarra is home to some of Melbourne's best bars, restaurants, cafes and galleries as well as excellent venues right in its backyard. With plenty of room for events, South Yarra is Melbourne's ultimate function destination.
The vibrant Chapel Street Precinct in South Yarra is renowned for its nightlife, with a range of bars, nightclubs and pubs to suit any taste. It's also home to some of Melbourne's best shopping, with designer boutiques, vintage stores and high-end retailers all within easy reach. And if you're looking for a unique function venue, Chapel Street has plenty to offer, from hidden bars and speakeasies to rooftop bars with stunning city views and converted warehouse venue options.
Richmond offers a mix of Victorian charm and modern Melbourne with its vibrant café culture and outdoor spaces perfect for your event in Melbourne's Inner East! There are many Melbourne venues that line the banks of the Yarra River, making Richmond a popular choice for those looking to escape the city without going too far.
Super trendy Northcote is a great option if you want to impress your guests with an energetic, lively and upbeat event space. In such close proximity to Flinders Street Station, this hip suburb has it all — from café culture and buzzing laneways to creative galleries and boutiques galore.
Rosanna
This leafy eastern suburb of Melbourne offers elegant function rooms in some of its stately historic homes. Rosanna has a small-town feel with winding tree-lined streets and relaxed café culture.
Top function venues and event spaces in Melbourne
Melbourne is teeming with one-of-a-kind function rooms for almost any purpose and capacity. Whether you're looking for a contemporary event space for a workshop, a venue with scenic views of the Yarra River or a private lounge for an intimate engagement party, you'll find your perfect function room on VenueNow.
Here are our top picks for Melbourne function rooms:
Glasshouse - Located in the heart of the famous Olympic Parks Precinct, this picturesque space features interior design by award-winning architect Hecker Guthrie and boasts the latest in audiovisual technology. No wonder it's popular with both the wedding crowd and corporate event planners!
Eureka 89 - With its custom-designed showpiece bar and sweeping views of Port Phillip Bay and the Botanical Gardens, this elegant venue just south of Melbourne's CBD is perfectly suited for wedding receptions, gala dinners and cocktail events.
XO STUDIOS - Located in Brunswick East, this event space is a blank canvas waiting for your creative touch. Looking for an upscale warehouse space to transform into a boho-chic birthday party setting? Or as a modern backdrop for your next photoshoot? This venue hire in Melbourne has everything, including vehicle access, a kitchen and free all-day parking.
Higher Ground - Converted from a former power station built in the 1890s, this gorgeous function space has a warehouse vibe complemented by lush greenery and modern minimalist finishes. With an award-winning menu, signature cocktails and six levels that can host up to 300 guests, it's the perfect Melbourne venue for your next event.
College Lawn Hotel - With a stunning outdoor terrace, this South Yarra hotel is ideal for summer parties and functions. The versatile function space can be transformed to suit your event needs, whether it's an engagement party, corporate function or birthday bash. College Lawn Hotel is also conveniently located within walking distance of public transport.
We've collected heaps of function rooms for just about any type of event you can think of hosting. Best of all, we've made it as easy as possible to select and book your perfect venue hire in Melbourne. So whether you're booking an event space for your boss or planning a surprise bridal shower for your best mate, we're here for you!
Popular event types for function venues in Melbourne
Corporate functions range from training workshops to conferences where people come together for a shared goal or purpose. These corporate meetings often take place over an extended period of time so it's important that your venue is comfortable enough to keep participants engaged for long periods of time with amenities like wifi access, ample space for breakout sessions as well as catering services available throughout the day. It also helps if you have meeting rooms away from each other so there's a separation between break out session topics and discussions happening at once which can be overheard by others not participating in that particular discussion.
Engaged couples who want to throw the ultimate celebration for their big day without breaking the bank often turn to venues in Melbourne's Inner East, such as Richmond where they can find function rooms that offer a mix of Victorian charm and modern Melbourne with its vibrant café culture and outdoor spaces perfect for your engagement party!
As the most significant event in many people's lives, weddings are often planned over a long period of time and require an extensive amount of planning. When looking for function venues in Melbourne it's important to consider what your guests will need during their stay with things like ample parking available nearby, food options that suit every taste profile, wifi access so they can quickly upload photos from the day as well as entertainment options such as live music or DJ sets after dinner.
From children's outdoor birthday parties to lavish affairs for adults, venues in Melbourne are perfect for throwing the most memorable bash. You might be looking for a function space that caters specifically to kids with a party room full of bright colours and an inflatable slide or you could go all out at an event space like Higher Ground where there's acres of green open spaces, sleek minimalist design and award-winning food!
If you're hosting your next awards ceremony in Melbourne, it can feel daunting trying to navigate which venue is best suited as they each offer their own unique benefits. Your decision will depend on many factors such as budget restrictions or if you require any special amenities (e.g., live music). However, investing in a venue space that can successfully cater to your needs for whatever the event is will make it easier on you and those helping organise!
Cocktail parties are all about mingling and enjoying drinks with friends so naturally, you'll want a function venue in Melbourne that can accommodate this. Many cocktail party venues are open plan with lounge areas and plenty of mingling space for guests. Some may even have an outdoor area that is perfect for summer parties!
Private dining is a great way to celebrate a special occasion with family and friends. Whether it's a birthday, anniversary or engagement, private dining rooms offer an intimate setting that allows you to enjoy good food and conversation without being interrupted. Many private dining rooms also have their own kitchen so you can choose to have your meal cooked by a professional chef or you can bring your own food and drink to your private functions.
When it comes to product launches, it's all about creating a grand entrance and making a big impact. Many function venues in Melbourne offer creative spaces that can be transformed to suit your event's needs. For example, The Glasshouse in Collingwood has an entirely blank canvas space that can be styled to perfection for your next big launch!
If you're looking for a meeting or conference venue in Melbourne, there are plenty of options to choose from. It's important to consider the size of your event and what type of facilities you'll need such as audio-visual equipment, catering, and break-out areas. Many function venues will also offer special rates for corporate events so it's always worth enquiring.
As you can see, there are many different types of events that call for a function venue in Melbourne. Depending on your budget and the size of your event, you'll be able to find the perfect space to accommodate your needs. From smaller, more intimate events to large-scale events, there's a venue in Melbourne that will be perfect for you!
Contact VenueNow today to help you get started.
Frequently Asked Questions
How much do Melbourne function venues cost?
Based on VenueNow's historic data, on average, Melbourne function rooms cost between 50 per person and 75 per person. For example, a 100 person function would cost approximately 5000-7500. Costs may differ based on your food and beverage requirements, AV requirements, event date and time and the type of venue you decide to book.
What are the top Melbourne function venues?
Here are some of our favourite Melbourne function venues: 1. Crown Melbourne 2. Showtime Events Centre 3. Q by Metropolis 4. Arts Centre Melbourne 5. River's Edge Events 6. Melbourne Zoo 7. Marvel Stadium 8. The General Assembly Melbourne 9. The Boatbuilders Yard 10. Glasshouse by The Big Group
How do I find and book Melbourne function venues?
Finding and booking a Melbourne function venue is easy with VenueNow, simply follow these steps: 1. Enter Melbourne as your location and function as your event type into VenueNow's search engine. 2. Narrow down your search results by entering more filters such as number of people, event date, room layout and budget. 3. Send enquiries to venues to request pricing and availability (we recommend sending 3-5 enquiries to different venues to ensure you get the best price). 4. Review your quotes and connect directly with your favourite venues to book a site visit and finalise your booking. 5. Host your event!
How far in advance should I book a Melbourne function venue?
On average, VenueNow customers book a Melbourne venue 90 days in advance of the event. For larger events and event dates in December we recommend allowing additional time as there may be limited availability.
Can VenueNow help me find a Melbourne function venue?
We sure can! VenueNow's team of Venue Booking Experts can help you find the perfect venue, collect quotes from multiple venues on your behalf, negotiate the best price with venues and book venues, all for free. Simply send us your event brief and our team will be in contact with venue recommendations within 24-48 hours.
Function venues in other cities
Call our support team on
1300 647 488 during business hours AEST.
Discover Australia's Top Venues and Function Rooms
Top Suburbs for Events in Melbourne
© Copyright VenueNow 2023 | SPARE GROUP PTY LTD | ABN 22 607 830 302