Top Meeting Rooms Melbourne for Hire
Find, compare and book the best meeting rooms Melbourne has to offer with VenueNow, Australia's #1 venue hire experts. Discover the top coworking spaces, hotels, serviced offices, conference rooms and more to book online in just a few clicks.
Best Melbourne Meeting Venues for Hire
VenueNow is trusted by 5,000+ corporates & 150,000+ customers to find the right venue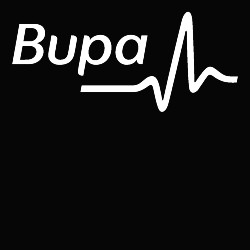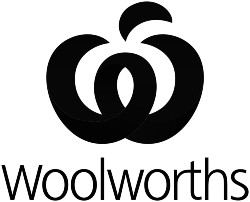 How much does a Melbourne Meeting cost?
Calculate the price of your Melbourne Meeting in under 10 minutes.
VenueNow is Australia's largest marketplace to discover and book the perfect venue for your meeting or event. It's the best and easiest way to search, compare and book venues for events ranging from birthdays to corporate meetings and everything in between.
Melbourne Meeting Venue Hire Guide
If you're looking for a place to host your next meeting, Melbourne has plenty of options. You'll find everything from small boutique hotels with panoramic views to larger conference spaces in this magnetic city. Need some help getting started? We've put together this guide to help you find and book your perfect meeting room in Melbourne.
Where can I find meeting spaces in Melbourne?
You'll find meeting rooms in a variety of venues around Melbourne. As far as which Melbourne neighbourhoods have the best meeting room venues, these are our top choices:
The Melbourne CBD is the best place to find meeting rooms near a variety of attractions. There are heaps of hotels and other forms of accommodation in the city centre, making it easy for guests who are visiting from out of town. If you want a meeting room venue that will impress clients or stakeholders, you'll find many luxury hotels with panoramic views of the Yarra River and the Melbourne skyline on Collins Street and Flinders Street. You'll also find some of the largest conference spaces in Melbourne VIC right in the heart of the city.
The South Yarra neighbourhood is popular because it feels more residential than other parts of Melbourne. This means there isn't as much traffic or noise, which can be distracting during meetings. There's also plenty of parking available if your attendees will drive themselves instead of taking public transport like most Melbournians.
St. Kilda is a great place to find meeting rooms if you're looking for a more relaxed vibe. There are plenty of hotels and serviced apartments in the area, as well as some larger conference spaces that can accommodate up to 1000 people. The neighbourhood is also close to the beach, so your attendees can enjoy some time in the sun.
The Docklands is where Melbourne's newest and most prestigious buildings reside. It also has the tallest tower in Australia, which makes for a nice view from your meeting room if you book one of these venues on level 100 or above.
Richmond is a great neighbourhood for finding meeting rooms that are a bit more budget-friendly. There are plenty of hotels and serviced apartments in the area, as well as some large conference spaces that can accommodate up to 1000 people.
Just west of the Melbourne CBD, Brunswick West offers some great boutique hotel options as well as smaller conference spaces that can accommodate 15 people comfortably without breaking the budget. You'll find plenty of food and drink options within walking distance as well, making it easy for guests who want to pop outside during breaks between presentations.
If you're looking for a more scenic meeting room or event space with views of the Yarra River and Melbourne's CBD, then this is your best bet. Southbank is also home to some excellent restaurants, which means you can take your guests out for a drink or meal during breaks between presentations or after your meeting.
The Brighton East neighbourhood offers small boutique hotels and meeting rooms that feel more like an experience than just another conference space. You'll find everything from quirky cafes to art galleries in this area of Melbourne.
Collingwood is a great neighbourhood for meeting rooms because it has a lot of character. This area is full of warehouse conversions, which means there are plenty of unique and interesting spaces to choose from. You'll also find some excellent restaurants and bars nearby if you want to take your guests out for drinks or dinner after your meeting.
Just southwest of the CBD, Prahran has plenty of options when it comes to meeting rooms with stunning views over Port Phillip Bay as well as great dining experiences nearby. There's also ample parking available near these buildings, which makes them ideal if your attendees will be driving themselves instead of taking public transport across town!
Preston offers a variety of meeting room venues with some excellent views. The surrounding neighbourhood is full of pubs and restaurants as well, which makes it easy for guests who want to grab an after-work drink or meal during breaks between meeting sessions without having to commute into the CBD.
What are the best types of event space for a Melbourne meeting?
There are various meeting room venues to choose from in Melbourne. The best meeting room type will depend on the purpose and size of your event. A smaller, more intimate staff meeting may be able to use coworking spaces or coffee shops whereas larger teams with complex agendas may need expansive meeting venues in hotels or convention centres.
Here are some of your options for Melbourne meeting rooms:
Convention centres
If you have an abundance of people coming into town for a meeting or conference, then it's worth considering booking out one of Melbourne's large convention centres as they can typically accommodate huge numbers of guests. These events often include multiple sessions over several days, which means that there will be lots to see and do at these venues during downtime between sessions, whether this means playing some pool in the bar area or relaxing in the foyer.
The exhibition halls in these conference centres will give you plenty of room for putting up banners and displays to help promote your product or service, as well as enough space to host presentations on stage in front of a large audience.
Booking out one of Melbourne's hotels is the most common option if you are hosting an event that requires more than just basic meeting rooms but not quite the high-octane atmosphere found at convention centres. Hotels offer everything from traditional boardrooms with simple tables and chairs all the way through to ballroom style spaces where guests can dine together or dance into the early hours. There are also small function suites available that provide a little more privacy for smaller meetings without compromising on catering options like business lunches or afternoon tea.
You'll find plenty of hotels in the Melbourne area that have been designed specifically for conferences and meetings, with everything from small boutique properties to large international hotel chains. If you prefer luxury accommodation, then consider staying at one of the many hotels on Collins Street or Flinders Street for quick access to the many meeting room venues in central Melbourne's business district. Alternatively, if your budget can stretch to it, stay at one of the many hotels in Southbank.
If you're after a more creative atmosphere then consider coworking spaces or other venues that offer areas where people can work together on their own projects. Coworking space providers let event organisers select from various types of meeting rooms or event space, depending on how much room is needed. You'll find everything from small private offices up to large shared conference rooms, which are perfect if you want an informal setting with plenty of natural light (and not too far away from cafes!). Whatever your meeting room needs, there will be something here to suit you!
Coffee shops
If informal meeting space is what you're after, then cafes can be ideal. They offer enough room to sit around with just a handful of people, but still have the added benefit of being able to order some food and beverages. Whilst these venues might not provide conference facilities like screens or microphones, they do make up for it by offering free WiFi!
If you want to combine a meeting with some good quality food, then Melbourne has plenty of restaurants catering for all tastes and budgets. From casual diners through to high-end fine dining, there's something here that will suit your requirements, and often the venues themselves are large enough to accommodate your whole team or office!
Boardrooms are great for meetings that require a little less space than what is typically found at hotels or convention centres. These meeting room venues usually offer basic facilities with tables and chairs, but if you'd rather save on costs then this can be the perfect option!
What should I consider when looking for meeting rooms in Melbourne?
There are several things to keep in mind when scouting for Melbourne meeting venues.
First of all, you'll want an event space that is equipped with all the technology and office equipment you need for your discussion or presentation. Second, you want to make a good impression on whoever you're meeting with, which means booking a meeting room that is cosy, modern, clean, well-designed and accessible.
Lastly, you'll want a meeting room that suits the vibe you're going for. For instance, a brainstorming meeting with your teammates will require an entirely different kind of meeting room than an annual regional managers' meeting and other high-stakes corporate events like board meetings.
As you look for a meeting room venue in Melbourne, consider the following:
The size of the meeting room
How many people will be at your meeting? The number of attendees will dictate the size of your event space. If it's an informal networking event, then small venues are perfect. But if people will be sitting down at long tables, then they'll need more elbow room. Remember that you want your guests to be comfortable but you don't want to book a meeting room that will end up looking awkwardly empty either.
The type of meeting
What are you planning to do at the meeting? If you're hosting a brainstorming meeting with your team, then book an event space that is equipped for activities such as improv games and collaborative storytelling. If you're planning on giving a presentation or discussing strategic plans in detail, look for seminar rooms or training spaces with large screens and plenty of whiteboards.
Meeting room facilities
Is there space for a speaker, projector and screen? Do you need breakout rooms or is space limited to one event space? Is there room for an exhibition, and does that include power points to plug in laptops at each booth or table? These are just some of the things you should look for when looking at facilities for your corporate meetings.
Accessibility
Do you need a venue with wheelchair access? Will the meeting be held on an upper floor and does the event space have stairs or is it fully accessible by elevator? How accessible is the event space by private or public transport?
The neighbourhood
What part of Melbourne VIC will your meeting take place in? Consider the kind of meeting you're having — a "smart casual" networking lunch, a social gathering for up to 300 people, or a tech-focused workshop that requires plenty of breakout space? Then think about which suburb or place would suit that type of meeting or event.
You should also think about what sort of vibe your attendees might prefer. For instance, if many people are travelling from interstate, then they may appreciate trendy but still laidback bars instead of fancy cocktail lounges. If they're coming straight from work, however, then well-lit restaurants around midday could be more their speed.
The cost of the venue
What's the meeting budget? This will determine the size, type and location of the event space you can book. In general, the higher-end venues will have a wide range of function spaces and meeting room types to choose from, while a smaller event space may only offer one or two options.
Depending on the locations in Melbourne, the price can range from 50-150 AUD per hour or 100-500 AUD for daily hire.
The proximity to amenities in surrounding areas
What do your guests need near your venue? Do they need access to bars, restaurants or shops before or after the event is over? Is there ample parking nearby? What's the neighbourhood like — bustling with activity or more lowkey? You'll want to think about the location of your meeting room in terms of accessibility, available amenities and pre-post-event activities.
Your one-stop-shop for Melbourne meeting room hire
VenueNow is Australia's largest marketplace for all types of corporate and social venues. Book your next Melbourne VIC meeting room in minutes (not hours!) with VenueNow.
Frequently Asked Questions
How much do Melbourne meeting venues cost?
Based on VenueNow's historic data, on average, Melbourne meeting rooms cost between 85 per hour and 120 per hour. For example, a 8 person meeting would cost approximately 680-960. Costs may differ based on your food and beverage requirements, AV requirements, event date and time and the type of venue you decide to book.
What are the top Melbourne meeting venues?
Here are some of our favourite Melbourne meeting venues: 1. Sector Serviced Offices Collins St 2. Clarence Professional Offices Melbourne 3. The Cluster 4. 11th Space 5. United Co Fitzroy 6. Hub Collins St 7. Batmans Hill on Collins 8. Citadines 9. Jasper Hotel 10. Batmans Hill on Collins
How do I find and book Melbourne meeting venues?
Finding and booking a Melbourne meeting venue is easy with VenueNow, simply follow these steps: 1. Enter Melbourne as your location and meeting as your event type into VenueNow's search engine. 2. Narrow down your search results by entering more filters such as number of people, event date, room layout and budget. 3. Send enquiries to venues to request pricing and availability (we recommend sending 3-5 enquiries to different venues to ensure you get the best price). 4. Review your quotes and connect directly with your favourite venues to book a site visit and finalise your booking. 5. Host your event!
How far in advance should I book a Melbourne meeting venue?
On average, VenueNow customers book a Melbourne venue 90 days in advance of the event. For larger events and event dates in December we recommend allowing additional time as there may be limited availability.
Can VenueNow help me find a Melbourne meeting venue?
We sure can! VenueNow's team of Venue Booking Experts can help you find the perfect venue, collect quotes from multiple venues on your behalf, negotiate the best price with venues and book venues, all for free. Simply send us your event brief and our team will be in contact with venue recommendations within 24-48 hours.
Meeting venues in other cities
Call our support team on
1300 647 488 during business hours AEST.
Discover Australia's Top Venues and Function Rooms
Top Suburbs for Events in Melbourne
© Copyright VenueNow 2023 | SPARE GROUP PTY LTD | ABN 22 607 830 302