Top Function Rooms Brisbane for Hire
Find, compare and book the best function rooms Brisbane has to offer with VenueNow, Australia's #1 venue hire experts. Discover the top venues of all sizes from hotels, to large conference spaces, restaurants, unique bars and much more in just a few clicks.
Best Brisbane Function Venues for Hire
VenueNow is trusted by 5,000+ corporates & 150,000+ customers to find the right venue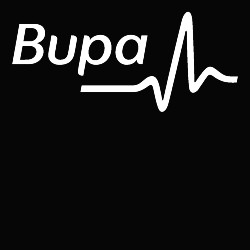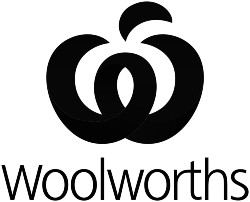 How much does a Brisbane Function cost?
Calculate the price of your Brisbane Function in under 10 minutes.
VenueNow is Australia's largest marketplace to discover and book the perfect venue for your meeting or event. It's the best and easiest way to search, compare and book venues for events ranging from birthdays to corporate meetings and everything in between.
Brisbane Function Venue Hire Guide
Brisbane City Queensland has a wide range of function venues catering to all kinds of occasions. Whether you're looking for a small venue for a social gathering or a large venue for a corporate event, Brisbane has no shortage of wonderful function rooms and spaces for you to choose from.
Let's take a quick look at the types of function venues available in Brisbane, where you'll find these venues and what types of events are best suited to Brisbane function venues.
Where can I find amazing function venues in Brisbane?
Brisbane is a gorgeous city with many wonderful function venues to suit every event. You'll find a range of Brisbane function venues scattered across the city — from trendy inner-city suburbs like Fortitude Valley to up-and-coming districts like Paddington and West End. Each suburb has its own unique character, and it's worth exploring each of these locations to find out which one is right for you!
Fortitude Valley is the entertainment hub of Brisbane and is a great place to hold one-of-a-kind events. This suburb has a range of function venues perfect for wedding receptions, birthday parties, or corporate functions! Fortitude Valley is known for its stylish cafes and bars, as well as its art galleries and museums. It's also a popular nightlife destination featuring fun pubs and live music venues.
Brisbane city centre is full of swanky function venues that are perfect for intimate events like engagement parties, wedding receptions and office Christmas parties. The bustling streets of Brisbane city centre offer an energetic setting for fun crowds of people to mingle at your party or event!
Paddington is where many of Brisbane's young professionals live, so it's a great place to hold your corporate events or cocktail events. The area is full of bars and cafes that are perfect for mingling after your party!
If you're looking for more space to entertain bigger groups, consider an event venue on the south side of Brisbane. Perched on the banks of the Brisbane River with views incredible views of the city skyline, this area is home to restaurants and bars, but also has larger function venues like reception centres and entertainment complexes.
West End
With its abundance of gorgeous bars, cafes and galleries, West End is a popular area for hosting events. If your event includes entertaining guests both before and after the main event starts, consider looking at function venues in West End!
Sunnybank Hills
If you're looking for large spaces to host an event with plenty of room to mingle and dance afterwards, check out Sunnybank Hills! This area holds many hotels that make great function venues — they have all the space and facilities you need for any type of party. If you're looking for a big space with all the facilities you need, this suburb might just be right for you!
Spring Hill Brisbane is a suburb in the city of Brisbane, Queensland, Australia. It is a short distance North of the CBD. The suburb offers access to excellent public transport including an electric train line service that connects it to other inner-city suburbs such as Fortitude Valley and Bowen Hills.
East Brisbane
East Brisbane is a suburb in the city of Brisbane, Queensland, Australia. It has many types of function venues including bars and restaurants which are popular for private functions.
What types of events are best suited for Brisbane function venue hire?
If you're on the hunt for the ideal function venue for your celebration or work event, you'll be happy to know that most Brisbane function rooms are versatile enough to cater to most event types, including:
Christmas tends to sneak up on you so it's always best to get in early and start planning your Christmas party. Whether you're hosting a small event with family or friends or throwing a large corporate shindig, Brisbane has plenty of function venues that can cater to any type of Christmas party venue hire needs! Here are some ideas for different types of events.
From small gatherings at restaurants with close friends and family to large-scale celebrations at exquisite hotel function rooms, Brisbane has everything you need for your next celebration! There are plenty of great function venues for a birthday party in Brisbane catering to all different tastes, so choose something that suits your own unique style and personality.
If you're looking for a casual yet elegant venue for a christening or baptism, you'll definitely find it in one of Brisbane's historic venues. Whether you have a large family or a small one, there's sure to be an event space in Brisbane that can accommodate all party sizes — no matter how big or small!
From intimate gatherings with close friends and family to extravagant affairs at larger Brisbane hotels, whatever the size of your wedding reception or celebration, Brisbane function venues will ensure it goes off without a hitch. You'll find a range of stylish and elegant Brisbane function venues for your wedding, from simple but sophisticated event rooms to outdoor venues with breathtaking views.
Whether you're looking for a small venue for a casual dinner or drinks or an extravagant one for a lavish evening gala, Brisbane function venues can provide everything that you need to ensure your hens' night is as big and fun as you always imagined.
Brisbane's function venues are perfect for hosting school formals because most of them have large spaces where you can comfortably fit an entire graduating class, as well as delicious catering to keep everyone's tummies full and happy.
Having a launch party for your company's new product or service is an excellent way to raise awareness and interest in what you have to offer. If you're looking for somewhere to host your next launch party, Brisbane function venues can provide everything that you need including catering services and event planners.
Whether it's a brainstorming session with your team or a private event with clients, Brisbane function venues can help you host an event that leaves a lasting impression on all attendees. Make sure to consider the venue's location in relation to most of your guests' homes and places of business when choosing a venue for an important meeting or annual company banquet.
If you're hosting a group of clients and want to impress them with professional service and exquisite food that won't break the bank, Brisbane function venues are great for holding business dinners or luncheons. Most function rooms in Brisbane have the ability to hold 80 to 200 people so you'll be sure to find something that's big enough for your needs. Make sure you know how many guests will attend so that you can reserve the right size venue!
There are many other types of celebration events that take place throughout the year, so whether you're planning a fundraiser, charity ball, gala dinner, cocktail party or wine-tasting gathering, there's room for almost anything in Brisbane!
What are the most popular types of function rooms and venues in Brisbane?
Brisbane is home to all kinds of function venues, from large and exclusive locations perfect for a red carpet event to smaller and more budget-friendly spaces that are great for casual gatherings. If you want a venue with character and great amenities, then there's a wide variety of event spaces in Brisbane that will suit your needs. Here's what you can expect:
Hotel function room
Hotel function rooms are the most popular spaces for function venues in Brisbane, and there's a good reason why. With great food and service, and the capacity to host everything from small to large events they're perfect for everything from a corporate event to a wedding, engagement party or pretty much any other special occasion. Hotel function rooms have the added benefit of allowing your guests access to facilities like private parking, swimming pools, gyms, spas, restaurants and bars right in the same building.
Restaurant / Cafe
If you're looking for lower-cost venues without sacrificing style or quality but find yourself limited by your budget, opt for casual cafes or bistros instead. Most of these types of venues have relatively inexpensive catering options and are more intimate, relaxed spaces.
Private dining room
If you're after a smaller venue that's still affordable, it's time to start looking at private dining rooms. These spaces are great for casual get-togethers with friends and family members, making them excellent choices for birthdays, bridal showers and engagement parties. They also work great as venues for business meetings and other corporate functions.
Conference centre
These venues are often used as function venues in Brisbane by larger companies who need an elegant environment that's also conducive to serious learning. These classy spaces are perfect if you're planning an awards ceremony or even a corporate gala, but they can also be used for more casual events like cocktail parties.
Concert hall / arena
Large and imposing with a lot of space inside, concert halls are some of the largest function venues in Brisbane and are frequently used for formal events like cocktail parties or black-tie galas. Some couples have hosted wedding receptions in these types of venues, as have local luminaries and socialites for special fund-raising events.
Converted warehouse
Sometimes, you want a venue that's just different. Converted warehouses have plenty of character, making them excellent choices for unique events like art shows or even theatre productions. If you've got an artistic flair and aren't afraid to stand out from the crowd, these function venues are perfect for you!
Outdoor venue
For those who are looking for something outdoors, Brisbane function venues include all types of gardens and outdoor spaces that can be used to host parties. These function venues come in a wide variety of sizes, some even having large enough space for hundreds of people! If you want to have your wedding ceremony outdoors, a garden party is an ideal way to do it.
Cocktail Bar
Brisbane is home to all kinds of function venues, from large and exclusive locations perfect for a red carpet event to smaller and more budget-friendly spaces that are great for casual gatherings. If you want a venue with character and great amenities, then there's a wide variety of event spaces in Brisbane that will suit your needs. Here's what you can expect:
Explore more excellent Brisbane venues
There are so many amazing event venues to discover and hire in Brisbane! Whether you're planning intimate dinners, business lunches, gala dinners, or other private celebrations and private events, VenueNow has the perfect venue for you.
But who has the time to search the internet to go through them all? Use the smart filters on the VenueNow platform to quickly find the perfect venue in Brisbane you're looking for and secure your booking in minutes. Try it today!
Frequently Asked Questions
How much do Brisbane function rooms cost?
Based on VenueNow's historic data, on average, Brisbane function rooms cost between 50 per person and 75 per person. For example, a 100 person function would cost approximately 5000-7500. Costs may differ based on your food and beverage requirements, AV requirements, event date and time and the type of venue you decide to book.
What are the top Brisbane function venues?
Here are some of our favourite Brisbane function venues: 1. Stone and Wood Brisbane 2. Mary Maes 3. The Prince Consort 4. High Church Brisbane 5. Brisbane City Hall 6. Evita 7. Pullman Brisbane 8. Stamford Plaza Brisbane 9. The Lord Alfred 10. Rydges South Bank Brisbane
How do I find and book Brisbane function venues?
Finding and booking a Brisbane function venue is easy with VenueNow, simply follow these steps: 1. Enter Brisbane as your location and function as your event type into VenueNow's search engine. 2. Narrow down your search results by entering more filters such as number of people, event date, room layout and budget. 3. Send enquiries to venues to request pricing and availability (we recommend sending 3-5 enquiries to different venues to ensure you get the best price). 4. Review your quotes and connect directly with your favourite venues to book a site visit and finalise your booking. 5. Host your event!
How far in advance should I book a Brisbane function venue?
On average, VenueNow customers book a Brisbane venue 90 days in advance of the event. For larger events and event dates in December we recommend allowing additional time as there may be limited availability.
Can VenueNow help me find a Brisbane function venue?
We sure can! VenueNow's team of Venue Booking Experts can help you find the perfect venue, collect quotes from multiple venues on your behalf, negotiate the best price with venues and book venues, all for free. Simply send us your event brief and our team will be in contact with venue recommendations within 24-48 hours.
Function venues in other cities
Call our support team on
1300 647 488 during business hours AEST.
© Copyright VenueNow 2023 | SPARE GROUP PTY LTD | ABN 22 607 830 302