Discover the top function venues Canberra has to offer. Find, compare and book the best bars, restaurants, hotels, meeting rooms and much more at the best price with VenueNow, Australia's venue hire experts.
Top Canberra Venues for Hire
Top Suburbs for Events in Canberra
VenueNow is trusted by 5,000+ corporates & 150,000+ customers to find the right venue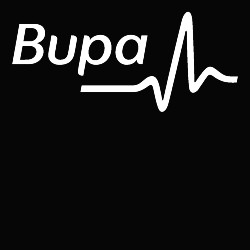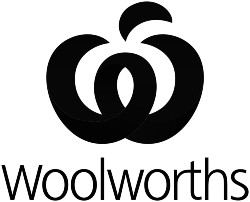 Popular Event Types in Canberra
Venue Hire Canberra Guide
Are you searching for a function space in Canberra? We've put up a Canberra Venue Hire Guide to assist you. Get information on where you can locate the greatest function rooms in Canberra ACT, as well as what kinds of events are popular throughout the city.
Finding a Canberra event space to host a special occasion or party may be difficult, so it's always helpful to have assistance. When you want the best possible experience without sacrificing quality, cost, or luxury, having the proper suggestions and guidance for venue hire in Canberra is especially vital. How do you go about finding that ideal solution? VenueNow is here to help you find and book the perfect venue space for your events and meetings so don't hesitate to get in contact with our expert team.
What are some of the popular types of venues in Canberra for hire?
Whether you're celebrating a wedding, hosting an award ceremony, or throwing a lavish holiday party, Canberra has plenty of spaces in which to hold your event. See the different options of Canberra venues below:
Hotel Function Rooms Canberra
The Canberra area, Australia is home to a number of hotels that can accommodate your large corporate functions and other social events. A Canberra hotel function room has a lot of offerings when it comes to hosting important events in life. The food, the décor, the atmosphere, not to mention their function halls - these are some of the most beautiful halls in all of Canberra.
Restaurant and Bar Venues Canberra
The Australian Capital Territory is home to a range of restaurants, pubs and clubs that are perfect for any occasion. From delicious food options to live music venues with sweeping views over the city, there's something here for everyone.
Private Dining Rooms Canberra
Do you have a corporate function? A conference or seminar? If so, then perhaps a private dining room in Canberra will suit your needs without breaking the bank. These rooms aren't designed exclusively for business functions but they do offer a more intimate setting for events with fewer people involved. They might also have an outdoor area for pre- or post-meal drinks.
Canberra Meeting Rooms
There are a variety of meeting rooms located around the ACT that can accommodate small, medium and large groups. Whether you need a space for an important business presentation or a more relaxed environment for team-building exercises, there's sure to be a meeting room in Canberra that will fit your needs.
Outdoor Party Venues Canberra
Outdoor Canberra Function spaces are the perfect choice for your next event. You can choose from our selection of venues that offer beautiful gardens, wineries or grassy rolling hills, capturing the lushness of nature and providing space for your guests to mingle. There's nothing quite like experiencing events in an outdoor location with fresh air, sunshine, and scenery. Choose from venues like the National Arboretum Canberra, Yarralumla Woolshed, or the Australian National Botanic Gardens. If you're looking for a unique event with a memorable ambience, Canberra is the place to be.
What are some of the popular event types in Canberra?
A variety of function rooms may be found at most venues, which can range from small intimate spaces for small gatherings to large event spaces that can accommodate over a thousand people. These venues in Canberra City can cater to different gatherings from weddings and engagement parties to lunch conferences. Home to many fantastic and unique venues, Canberra is perfect for hosting these types of gatherings.
Corporate event venues are one of the most popular event venues - and not just for large companies. Small to medium companies can also host these functions for their employees or clients, or any other groups they may need to accommodate. These functions are usually held at hotels specifically set aside for this reason, but restaurants and even places like private dining rooms can work as well. With a wide range of different types of spaces available, you won't have trouble finding the perfect venue that suits your specifications. Whether it be a meeting, product launch or team building, Canberra is the ideal location to hold your event.
Cocktail parties are often the perfect solution for a social function to celebrate something important in life, whether it's a major achievement, birthday, or another significant occasion. Cocktail parties in Canberra are becoming increasingly popular with their range of unique venues that offer different sizes for events. You can host these functions in an intimate space that's perfect for smaller gatherings or larger areas when you need to accommodate more people.
For weddings, Canberra has a number of venues to offer something for everyone. A good wedding venue can make or break the day, which is why it's important to find the right one. Different venues have different price ranges, but they'll all host weddings with great service and atmosphere. From intimate spaces to larger halls for bigger events, if you're holding a wedding in Canberra, you're assured of having the type of venue that's perfect for your needs.
A perfect way to celebrate a milestone in your life, an engagement party is a great opportunity for friends and family members to congratulate the couple. These events are often hosted at restaurants or hotels that have function spaces available for this purpose - however, you can also opt for something more creative like hosting it outdoors!
You may not think of your birthday as an important occasion, but this is one day you'll want to celebrate properly. Often the best way to do this is by hosting your birthday party at a local pub or restaurant with friends and family members invited for food and drinks - however, if you're looking for something more unique, Canberra offers so many different venues that can work. From fun and energetic venues to more intimate settings with luxury décor, you'll be able to find the perfect function venue for your birthday party.
Private dining is the perfect way to celebrate a special occasion with close friends and family. Whether you're looking for an intimate setting for a small gathering or a larger space to accommodate more people, there are plenty of private dining options available in Canberra. You can often find these venues at hotels or restaurants that have function spaces specifically set aside for this purpose. These venues even have in-house catering, entertainment facilities and other amenities to make your event a success.
As you can see, there are many different types of events that can be hosted in Canberra. Whether you're looking for a corporate event venue, cocktail party venue, wedding venue or private dining room, you'll be able to find the perfect space to suit your needs for an unforgettable experience. With so many different options available, you're sure to find the best venues for your event at VenueNow that meet your search criteria, including price, menus, location and facilities.
Call our support team on
1300 647 488 during business hours AEST.
Discover Australia's Top Venues and Function Rooms
© Copyright VenueNow 2023 | SPARE GROUP PTY LTD | ABN 22 607 830 302