Top Function Rooms Canberra for Hire
Find, compare and book the best function rooms Canberra has to offer with VenueNow, Australia's #1 venue hire experts. Discover the top venues of all sizes from hotels, to large conference spaces, restaurants, unique bars and much more in just a few clicks.
Best Canberra Function Venues for Hire
VenueNow is trusted by 5,000+ corporates & 150,000+ customers to find the right venue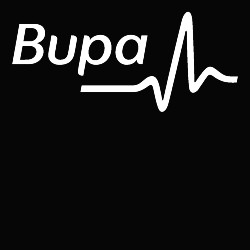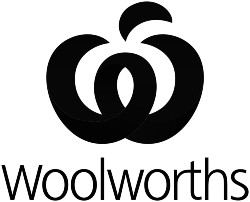 How much does a Canberra Function cost?
Calculate the price of your Canberra Function in under 10 minutes.
VenueNow is Australia's largest marketplace to discover and book the perfect venue for your meeting or event. It's the best and easiest way to search, compare and book venues for events ranging from birthdays to corporate meetings and everything in between.
Canberra Function Venue Hire Guide
Looking for function venues in Canberra City? This beautiful city has a variety of different types of events venues from which to choose. Whether you're organising a corporate event, having a birthday party, planning a wedding or other social gathering, there are hundreds of amazing function rooms and other venue types here to choose from.
If you're planning an event in Canberra, you're in luck! We've put together this quick function venue guide to help you choose the best venues for your event.
Best event types for a Canberra function venue
When choosing between venues in Canberra, think about the type of event you're planning. Each venue has its own strengths and weaknesses in terms of size, style and location, which will ultimately determine whether it's the right fit for your event. For instance, function venues that make great corporate meeting locations may not be as well-suited to an engagement party. These are some of the main types of events that you can host in a private function venue:
If you've decided on a church for your ceremony then one popular option is hiring a function hall or other suitable venue for the reception. This can help when planning where to have your wedding reception, as a function hall can provide you with everything you need so that you can focus on spending time with your family and friends rather than organising and preparing food.
There are many Canberra venues that make a spectacular wedding reception spot. Whether it's a small wedding with just family or a wedding with up to 300 guests, Canberra has plenty of options for your big day.
From intimate family gatherings to larger parties, there are plenty of options that allow you to celebrate your special occasion any way you like it. Canberra has plenty of bars, pubs, cafes, restaurants, lounges, private dining venues, and other venue types for adult birthday parties. With so many event venues on offer, you will surely find the perfect venue for your next function!
Corporate events can be very successful when held at private venues in Canberra because they can provide a professional setting for your business function that's often missing from other public venues. Whether it's a product launch, conference, corporate meeting, training seminar or team building event, the right Canberra event space can enhance your corporate function by adding ambience and creating a professional environment. The right corporate venue will also give you access to stylishly decorated rooms with state-of-the-art technology for your presentations. It's all about finding the right one to fit your budget and needs.
Whether it's a laidback dinner or a large-scale celebration, there are plenty of places around Canberra that can host your office Christmas party. There are plenty of function venues that can provide you with everything that is needed for a good night – including decorations, food and entertainment. Most venues even have special Christmas party packages that can save you time and money when organising your event.
Cocktail parties are a great way to socialise and meet new people in a relaxed setting. Whether it's an engagement party, anniversary celebration or just a night out with friends, there are plenty of function venues that cater for cocktail parties. These types of events are usually held in bars, pubs or restaurants, but can also be held in private function rooms or other unique venues. There is even a bar tab to help you keep your drinks bill under control!
Where to find the best function rooms in Canberra
Canberra has everything from luxury hotels and restaurants to historic mansions or even more unconventional options such as art galleries, theatres or wineries. Depending on your event's requirements, there are several neighbourhoods in Canberra that have a wide range of different venues to choose from.
These are the top neighbourhoods for function venues in Canberra:
Central Belconnen
Belconnen is one of the most central suburbs in Canberra, which makes it an ideal location for your event. Within this area, there is a range of different types of function halls that can fulfil just about any requirement that you might have. For instance, this suburb has everything from small intimate gatherings to large-scale events, or even corporate events. Belconnen also offers many different types of food options — from canapés to buffet-style dining and beyond.
Central Woden
Central Woden has some great function venues for larger parties such as weddings but it can also be a good place if you're looking for a smaller option. The area is packed with trendy cafes, bars and restaurants so can cater well to almost any type of event.
South Canberra
There are many function venues in the suburbs of South Canberra that can provide a sophisticated setting for your event. For instance, hotels such as the Hyatt offer some very impressive function rooms with balconies looking out over Lake Burley Griffin. Other options include luxury apartments if you're planning a private party or stylish private dining rooms if you're having a formal dinner party instead. The south can also offer plenty of options when it comes to food thanks to all the great pubs and bars that can provide canapés or buffets.
West Belconnen
The western part of Belconnen has some great options if you're on a limited budget, as the more affordable venue spaces can still create an elegant event for up to 200 people or fewer. The area can also be ideal if you want something that is less formal – such as small pubs or cafes with intimate surrounds and canapé style menus.
North Canberra
North Canberra boasts some of the best watering holes in the area, along with fantastic restaurants that can cater to almost any need including small gatherings and larger scale parties such as wedding receptions.
What to consider when looking for function venues in Canberra
There are a few things to think about when you're choosing the right venue for your function for an unforgettable experience.
Venue size
Venue size and layout can make a big difference to the atmosphere at an event. If you can, try out several venues in Canberra so that you can see which one feels most like the place that will create the environment you want for your party.
A large space means that there will be plenty of room for conversation between guests as well as ample space for food or entertainment. To save time when looking for function venues in Canberra, look at places with open-plan layouts so that there can be space for guests to move around as well as space to put food and drinks on display.
Venue location
Another important thing is location, especially if you'll need to hire cars to get everyone from point A to point B. If you'll need to get transport for your guests, take a look at the location of the function space in relation to where your guests are going to be staying and let them know about any travel information when it's confirmed.
Venue style
If you can, don't choose a venue just because it's in your price range. Do some research and find out what will work best for you. Keep in mind the type of mood or atmosphere that you're aiming to create at your event – a pub may be great if you want something casual and relaxed but could ruin the feel of a formal gala dinner.
Find the perfect venue in Canberra
Event planning can be quite stressful, but not if you have all the right elements in place. VenueNow will find function spaces and party rooms for hire which meet your search criteria, including price, location and facilities. VenueNow is your one-stop shop for fantastic function venues in Canberra ACT. Book your venue today!
Frequently Asked Questions
How much do Canberra function rooms cost?
Based on VenueNow's historic data, on average, Canberra function rooms cost between 50 per person and 75 per person. For example, a 100 person function would cost approximately 5000-7500. Costs may differ based on your food and beverage requirements, AV requirements, event date and time and the type of venue you decide to book.
What are the top Canberra function venues?
Here are some of our favourite Canberra function venues: 1. QT Canberra 2. Crowne Plaza Canberra 3. Kamberra Function Centre 4. Hotel Realm 5. Rydges Canberra 6. Midnight Hotel Autograph Collection 7. Shine Dome 8. Manuka Oval 9. Mantra on Northbourne 10. Zoo Bar
How do I find and book Canberra function venues?
Finding and booking a Canberra function venue is easy with VenueNow, simply follow these steps: 1. Enter Canberra as your location and function as your event type into VenueNow's search engine. 2. Narrow down your search results by entering more filters such as number of people, event date, room layout and budget. 3. Send enquiries to venues to request pricing and availability (we recommend sending 3-5 enquiries to different venues to ensure you get the best price). 4. Review your quotes and connect directly with your favourite venues to book a site visit and finalise your booking. 5. Host your event!
How far in advance should I book a Canberra function venue?
On average, VenueNow customers book a Canberra venue 90 days in advance of the event. For larger events and event dates in December we recommend allowing additional time as there may be limited availability.
Can VenueNow help me find a Canberra function venue?
We sure can! VenueNow's team of Venue Booking Experts can help you find the perfect venue, collect quotes from multiple venues on your behalf, negotiate the best price with venues and book venues, all for free. Simply send us your event brief and our team will be in contact with venue recommendations within 24-48 hours.
Function venues in other cities
Call our support team on
1300 647 488 during business hours AEST.
Discover Australia's Top Venues and Function Rooms
© Copyright VenueNow 2022 | SPARE GROUP PTY LTD | ABN 22 607 830 302