Top Birthday Venues Canberra for Hire
Find, compare and book the best birthday venues Canberra has to offer with VenueNow, Australia's #1 venue hire experts. Discover the top bars, restaurants, function venues, private event spaces and more in just a few clicks.
Best Canberra Birthday Party Venues for Hire
VenueNow is trusted by 5,000+ corporates & 150,000+ customers to find the right venue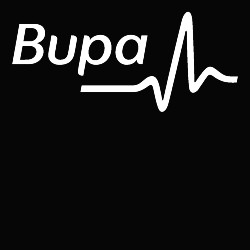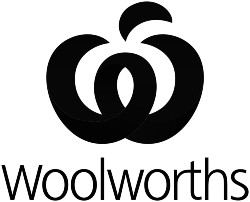 How much does a Canberra Birthday Party cost?
Calculate the price of your Canberra Birthday Party in under 10 minutes.
VenueNow is Australia's largest marketplace to discover and book the perfect venue for your meeting or event. It's the best and easiest way to search, compare and book venues for events ranging from birthdays to corporate meetings and everything in between.
Canberra Birthday Party Venue Hire Guide
Planning a birthday party? Why not consider having it in Canberra? There are so many different birthday party venues that you can choose from in Canberra. Some of them are guaranteed to impress your friends and relatives! Find out more about Canberra's birthday party venues below:
What makes a great party venue?
Before anything else, one may ask what makes a venue party great?
When it comes to party venues, there are a number of factors that you may want to keep in mind to find the perfect place for you.
Venue Size
Firstly, you might want to look at the kind of event space available- whether it is an indoor or outdoor venue. What kind of group is going to attend your party? If it is a large group, then you might need something with a lot of space. If it is a smaller group, then you can consider a smaller venue. A party venue should be able to accommodate the number of guests that you want to invite and take note that in some cases, the total capacity of your event will also depend on whether or not the place is licensed for alcohol consumption as well.
Venue Type
Venues can be classified in a number of ways- whether it is an indoor or outdoor venue, whether it has a dance floor, the amount of seating available etc. Also do not forget about the theme you wish to have for your birthday party - as some venues are more suitable than others.
You might also want to take into consideration using an existing venue that has a theme that you already like- if your ideal birthday party is one with a gold and purple theme, then you can use this as the basis of how your party will look. Check out Top 5 Birthday Themes and How to Make Them Happen for more inspiration.
Budget
Lastly, set your budget. Find out how much each venue costs by inquiring ahead of time- and be sure to make comparisons. Do not forget to factor in things like food and drinks - as you will want to make sure that the food is high quality! You also want to consider the limit of your budget and cater to that- after all, it is your party!
Where can I celebrate my birthday in Canberra?
Looking for a birthday party venue in Canberra? There are lots of places to choose from. To make life easier for you, we have provided a list of some of the neighbourhoods to consider for your bookings of Canberra birthday party venues.
North Canberra
If you are searching for something a little more lively then head on over to North Canberra. The Civic Centre is just one of many locations in which you can hold a birthday party. It possesses all the amenities that you could possibly need, including an auditorium with catering facilities and toilets; these are naturally very clean and modern!
South Canberra
If you want to have your birthday party at a place that is close to the city and also has a very beautiful outlook then head on over to South Canberra. The Old Parliament House has a lot of options for hosting birthday parties, from small ones in one of the meeting rooms or larger celebrations in some of the banquet rooms. These are located in the museum, which is situated in the original Parliamentary Chambers and you can also hire the catering facilities from there.
Central Belconnen
Belconnen is one of the most central suburbs in Canberra, which makes it an ideal location for your event. Belconnen offers a lot of historic sites which are very elegant and interesting to be in- it would make your event more memorable if you held it there.
West Belconnen
If you want to have your party in a region that is close to nature then head on over to West Belconnen. This suburb has a lot of restaurants that are close to nature and have a relaxing feel. There is also the option of having your party at one of the largest family-friendly parks in Australia - The playgrounds here are varied and there is plenty for children to do!
Barton ACT is a great place to have your birthday party if you are looking for something central, modern and stylish. There are many lovely restaurants to choose from in Barton, as well as some excellent cafes. You could also hold your event at one of the museums or art galleries in the area- there are plenty to choose from!
Central Woden
If you are looking for a venue that offers a bit more of a modern feel to your party then head on over to Woden. Many great restaurants, pubs and shopping centres are located here, including the Majura Park Shopping Centre with its three-level car park, the Woden Town Centre and also the Canberra Glassworks. Many of these venues also offer banquet facilities, so this shouldn't be a problem if you want your birthday party to be a bit bigger.
If you are looking for a venue that is close to the Canberra city centre but with more of a modern feel, there are restaurants, pubs and shopping centres nearby, as well as many great places to hold your party.
Birthday Venues Canberra
Canberra is known for its abundance of parks, bush walks and sporting facilities. So if you are looking for a birthday party venue in Canberra, then the answer could be right under your nose.
We some ideas to get you started on planning the perfect birthday party within Canberra. You will surely find the perfect party venue for you! You can also check out these birthday venues.
Aspen Island
If you are looking for somewhere with a little more history and character then head over to Aspen Island in Commonwealth Park as this place has a lot of appeal for kids. There's plenty of room to run around, which is always a good thing when it comes to birthday parties.
It's also very easy to find Aspen Island since it is right next door to the Canberra Glassworks in Commonwealth Park. This means that you can enjoy more than one venue at your party or perhaps begin with a visit to the glassworks and then onto Aspen Island for a barbecue lunch.
Tidbinbilla Nature Reserve
If you are looking for something a little bit different, then Tidbinbilla Nature Reserve is an excellent idea. There are plenty of insects and reptiles that your guests can learn about at the interactive area as well as places to have picnics or barbecues. In the reserve, there is always something interesting to see and explore.
The Yacht Club
If you are looking for something a little bit grander, then perhaps The Yacht Club is the perfect venue. With its glittering chandeliers and high ceilings, it is reminiscent of an old-time grand ballroom and offers a bit more glamour than some of the other venues in Canberra.
Lake Tuggeranong Marina
Lake Tuggeranong Marina allows you to cruise your boat into the marina for a party at the venue in your own boat – perhaps not quite how you would imagine a Canberra birthday party, but it is a great option. This means that if you have your own boat then you can simply sail over to the marina and enjoy an afternoon of celebration on board with family and friends. It is also possible to hire one of the boats there.
The Rooftop at The Westin Hotel, Canberra
Imagine having a cocktail party on the rooftop of a five-star hotel with ease and elegance. This is just what you can get when you pull off your next birthday celebration in this amazing venue. You and your family and friends can enjoy the luxury of this five-star hotel whilst taking in views of Australia's national capital.
Balthazaar, Canberra
Located in the heart of Canberra's vibrant city on London Circuit, Balthazaar offers a perfect mix of entertainment options to suit all your party needs. Dine on delicious food such as pizza, pasta, salads, steaks, seafood or an array of desserts at Balthazaar Restaurant. Relax in style with friends and family over drinks at The Lounge Bar. This venue definitely has something for everyone!
Book your Canberra birthday party venue today!
Ultimately, if you're organising a party in Canberra ACT, then it is important to think about the actual venue that you will use. You want to find somewhere that can accommodate your guests, whatever it happens to be their age or interests. This means that going online and finding out what venues are on offer for birthday parties is an absolute must!
You can have a room at a hotel, dance the night away at one of Canberra's many fascinating bars and restaurants or have a fun-filled party in one of the parks and lakes.
The options are limitless, so find the birthday venues Canberra has to offer on VenueNow. Search party venues on VenueNow and book today!
Frequently Asked Questions
How much do Canberra birthday venues cost?
Based on VenueNow's historic data, on average, Canberra birthday venues cost between 50 per person and 75 per person. For example, a 50 person birthday would cost approximately 2500-3750. Costs may differ based on your food and beverage requirements, AV requirements, event date and time and the type of venue you decide to book.
What are the top Canberra birthday venues?
Here are some of our favourite Canberra birthday venues: 1. Zoo Bar 2. Kamberra Function Centre 3. Kingpin Canberra 4. QT Canberra 5. Vertikal Indoor Snow Sports 6. Mantra on Northbourne 7. The Boat House 8. Rydges Canberra 9. Crowne Plaza Canberra 10. Hotel Realm
How do I find and book Canberra birthday venues?
Finding and booking a Canberra birthday venue is easy with VenueNow, simply follow these steps: 1. Enter Canberra as your location and birthday as your event type into VenueNow's search engine. 2. Narrow down your search results by entering more filters such as number of people, event date, room layout and budget. 3. Send enquiries to venues to request pricing and availability (we recommend sending 3-5 enquiries to different venues to ensure you get the best price). 4. Review your quotes and connect directly with your favourite venues to book a site visit and finalise your booking. 5. Host your event!
How far in advance should I book a Canberra birthday venue?
On average, VenueNow customers book a Canberra venue 90 days in advance of the event. For larger events and event dates in December we recommend allowing additional time as there may be limited availability.
Can VenueNow help me find a Canberra birthday venue?
We sure can! VenueNow's team of Venue Booking Experts can help you find the perfect venue, collect quotes from multiple venues on your behalf, negotiate the best price with venues and book venues, all for free. Simply send us your event brief and our team will be in contact with venue recommendations within 24-48 hours.
Birthday Party venues in other cities
Call our support team on
1300 647 488 during business hours AEST.
Discover Australia's Top Venues and Function Rooms
© Copyright VenueNow 2023 | SPARE GROUP PTY LTD | ABN 22 607 830 302