Top Conference Venues Adelaide for Hire
Find, compare and book the best conference venues Adelaide has to offer with VenueNow, Australia's #1 venue hire experts. Discover the top venues of all sizes from hotels, to large conference spaces, restaurants, unique bars and much more in just a few clicks.
Best Adelaide Conference Venues for Hire
VenueNow is trusted by 5,000+ corporates & 150,000+ customers to find the right venue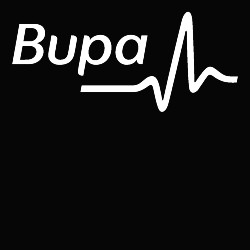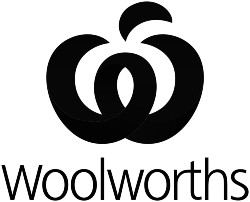 How much does a Adelaide Conference cost?
Calculate the price of your Adelaide Conference in under 10 minutes.
VenueNow is Australia's largest marketplace to discover and book the perfect venue for your meeting or event. It's the best and easiest way to search, compare and book venues for events ranging from birthdays to corporate meetings and everything in between.
Adelaide Conference Venue Hire Guide
Adelaide is a great place to hold a conference of any kind. There are many different types of function venues for conferences with varying degrees of services, features and sizes available. Some venues may even have a complex that will allow you to hold multiple events at one time.
Here's a quick guide to the conference venues you'll find in this wonderful city and what to consider before booking your perfect Adelaide conference venue:
How to choose Adelaide conference venues
Are you looking for a large venue to hold many people or do you need a smaller venue with more intimate surroundings? Do you need adjacent rooms to have breakout sessions during your convention? These are just two of the many questions you should ask yourself when finding a conference venue.
Here are a few more factors to consider when hiring conference rooms:
Location of function spaces
If your conference is expected to attract guests not only from Adelaide or South Australia but from all over the country and even other parts of the world, you need to choose the right location for it. Your conference venue should be situated somewhere that is easily and conveniently accessible. If you're expecting an international group, for example, you should book an event venue that is near the Adelaide airport.
At the same time, think of a place where your guests will want to go. It should be somewhere they would choose to visit if they were on an Australian vacation. We're talking about tourist attractions and other locations that feature Australian heritage and culture.
Capacity and number of participants
The number of guests you expect to come to your conference is another factor that will help you choose a good venue. Consider how many delegates can be accommodated in that space and still have a comfortable conference experience. For example, there are small venues in Adelaide with beautiful rooms that can seat only 30 to 50 people. But it's unlikely they will be the perfect option if you're expecting at least 100 delegates for your conference.
Accommodation
Consider the hotels, motels and rentals within the vicinity of your potential conference room or convention centre. You need to make sure that your guests will be able to get affordable accommodations with a high standard of comfort.
If you're planning a large international conference, for example, this particular factor is especially important. International guests might expect to have luxurious rooms in top-notch hotels or other venues that can match the high standard of comfort they are used to in their countries. A good venue will work with local providers to make sure there'll be plenty of accommodation available in close proximity to the venue.
Dining options
Your delegates and speakers will need access to good food during their time at the conference. It's part of a high-quality event experience. Search for food catering services near the venue so you can serve lunch to your guests without them leaving the place.
You should also check out the restaurant options within walking distance of your conference venue that the delegates can go to if they wish. An ideal choice for a meeting venue is one with an adequate supply of food options nearby. That way, you can be assured that all your guests will have access to good meals throughout their stay.
Natural Light
It is a given that a well-lit room is more conducive to productivity than a dark and dreary one. When considering conference venues, always go for those with plenty of natural light. Large floor to ceiling windows that let in sunlight can help create a warm and inviting atmosphere. It will also help your guests stay awake and alert during long hours of discussion.
Audio Visual Equipment
Audiovisual equipment is one of the most important factors for hosting a great conference. This includes microphones, speakers and projectors. You're going to need high-quality equipment in order to make sure your delegates can hear you. They will also need a good visual experience when watching presentations, video conferencing, or listening to the audio of those presentations. Some conference venues in Adelaide might have packages that include all the necessary audiovisual equipment for a great conference whereas others will charge additional costs for AV.
Accessibility and travel costs
You don't want your delegates spending most of their time on the road or stuck in traffic rather than attending sessions or interacting with each other at the event. Make sure your conference venue can be easily reached by foot, private vehicles and public transportation.
Consider the costs of travel, too. One option is to find a conference venue near the Adelaide airport. The fare will be a lot cheaper as opposed to a venue that's farther away.
Where to find the best conference venue in Adelaide
Using the factors that you have determined, you can narrow down your search for your ideal conference function rooms. To make things even easier, check out the following suburbs in Adelaide where such places are located.
The Adelaide CBD is the ideal site for a conference, thanks to its central location and well-connected mass transport options. The city centre has many conference facilities that can accommodate presentations, breakout sessions and receptions for up to 700 participants.
The Adelaide Convention Centre is right at the heart of the CBD. It's a convenient location for your event, with plenty of dining options within walking distance. You can also find a number of meeting rooms at Hindmarsh Square.
The best thing about holding an event in the city centre is that your guests will be able to find every type of accommodation they want, from five-star hotels to Airbnbs. The city is also surrounded by all kinds of restaurants and cafes.
The only downside is that a lot of Adelaide's conference venues are already full during peak times. To ensure you get a suitable venue, book it as early as possible and select the dates carefully to avoid major events taking place in the same period.
North Adelaide is another suburb situated near the city centre where you can find a wide variety of event spaces that are perfect for conferences, business meetings, team building sessions and other corporate events. Guests will love the historic architecture and cobblestone streets leading to some of Adelaide's best museums, chic boutiques and entertainment venues. North Terrace is also a great place to explore.
There are quite a few conference venues located along Melbourne Street, including the Adelaide Oval which can accommodate up to 700 guests. If you're looking for something more intimate, try one of the smaller function rooms at the National Wine Centre. For team building, head over to Tonsley Innovation District where you can
Adelaide Hills
Adelaide Hills is located approximately 30 minutes from the city centre. This diverse part of Adelaide will allow you to mix business with pleasure. Restaurants and wineries make it a popular choice for destination events. There are also numerous historic country houses that are available for private functions. After your conference, guests can take a quick detour to the many farmsteads and vineyards in the area. They'll surely enjoy everything from croquet games to strawberry picking.
Glenelg is Adelaide's beachside suburb and the gateway to Fleurieu Peninsula. You can find hotels and other establishments that rent out spaces for conferences, banquets and weddings. The Stamford Grand Hotel, for one, has been a popular choice because of its historic ballroom. It's also conveniently close to some of Adelaide's best restaurants, cafes and shops.
Bedford Park
Bedford Park is a suburb situated on the southern side of the Adelaide Hills. It's quite popular for having Flinders University, one of the premier academic institutions in South Australia. It's also here that many businesses conduct conferences and other corporate events.
You can also find other venues that you can book for weddings, conferences and other private events. The community centre is a great choice because of its proximity to wineries and parks. You can also find historic homes in Bedford Park that are available for rent.
Beverley
Beverley is a western suburb of Adelaide that has a range of possible event spaces you can choose from. A number of restaurants in the area can easily accommodate a large number of guests. Plus, they serve dishes popular from around the world. This is perfect if you're having delegates from other countries.
Discover brilliant conference venues in Adelaide and beyond
Want to see the best conference venues in Adelaide, South Australia? Go to VenueNow and check out their impressive list of function venues for hire in Adelaide. The VenueNow team will help you find the right venue for all your conference, workshop and meeting needs in Adelaide and throughout Australia. Contact VenueNow today!
Frequently Asked Questions
How much do Adelaide conference venues cost?
Based on VenueNow's historic data, on average, Adelaide conference venues cost between 60 per person and 90 per person. For example, a 200 person conference would cost approximately 12000-18000. Costs may differ based on your food and beverage requirements, AV requirements, event date and time and the type of venue you decide to book.
What are the top Adelaide conference venues?
Here are some of our favourite Adelaide conference venues: 1. Pullman Adelaide 2. National Wine Centre Adelaide 3. The Terrace Hotel Adelaide 4. Sfera's Park Suites and Convention Centre 5. Osmond Terrace Function Centre 6. The Glenelg Pier 7. Seafire On The Marina 8. Rob Roy Hotel 9. InterContinental Adelaide 10. Festival Function Centre
How do I find and book Adelaide conference venues?
Finding and booking a Adelaide conference venue is easy with VenueNow, simply follow these steps: 1. Enter Adelaide as your location and conference as your event type into VenueNow's search engine. 2. Narrow down your search results by entering more filters such as number of people, event date, room layout and budget. 3. Send enquiries to venues to request pricing and availability (we recommend sending 3-5 enquiries to different venues to ensure you get the best price). 4. Review your quotes and connect directly with your favourite venues to book a site visit and finalise your booking. 5. Host your event!
How far in advance should I book a Adelaide conference venue?
On average, VenueNow customers book a Adelaide venue 90 days in advance of the event. For larger events and event dates in December we recommend allowing additional time as there may be limited availability.
Can VenueNow help me find a Adelaide conference venue?
We sure can! VenueNow's team of Venue Booking Experts can help you find the perfect venue, collect quotes from multiple venues on your behalf, negotiate the best price with venues and book venues, all for free. Simply send us your event brief and our team will be in contact with venue recommendations within 24-48 hours.
Conference venues in other cities
Call our support team on
1300 647 488 during business hours AEST.
© Copyright VenueNow 2022 | SPARE GROUP PTY LTD | ABN 22 607 830 302