Top Conference Venues Gold Coast for Hire
Find, compare and book the best conference venues Gold Coast has to offer with VenueNow, Australia's #1 venue hire experts. Discover the top venues of all sizes from hotels, to large conference spaces, restaurants, unique bars and much more in just a few clicks.
Best Gold Coast Conference Venues for Hire
VenueNow is trusted by 5,000+ corporates & 150,000+ customers to find the right venue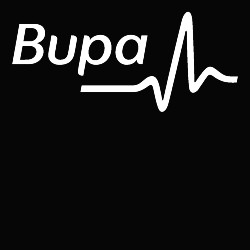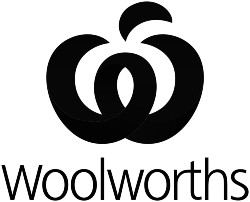 How much does a Gold Coast Conference cost?
Calculate the price of your Gold Coast Conference in under 10 minutes.
VenueNow is Australia's largest marketplace to discover and book the perfect venue for your meeting or event. It's the best and easiest way to search, compare and book venues for events ranging from birthdays to corporate meetings and everything in between.
Gold Coast Conference Venue Hire Guide
The success or failure of a conference can depend on many factors, but one significant element is the venue. Without an appropriate space to hold the event, difficulties may arise and attendees could end up having a disappointing experience.
No worries, though! The Gold Coast has exactly what you need. There are a number of different types of conference venues for meetings and events on the Gold Coast that range from hotel meeting rooms to community centres, and from outdoor amphitheatres to ballrooms. It's a good idea to do some research before picking a venue to find out what works best for your conference. If you're having trouble deciding where to host your conference, here are some things you should consider:
Where are some good places to start looking for a conference venue on the Gold Coast?
The Gold Coast is a prime destination for tourists thanks to its glorious beaches, world-class event venues and vibrant culture. For the same reason, the area is an excellent location for conferences and other corporate events.
To make your search a tad easier, here are some suburbs on the Gold Coast where you can find meeting rooms, conference rooms and other potential sites for conferences and other business events:
With its wide range of event venues and accommodation options, Surfers Paradise is another prime destination for conferences. There are plenty of conference rooms, many with gorgeous ocean views, that provide complete event planning services so you can focus on what's important: your attendees! Surfers Paradise is also just about 30 minutes from the Gold Coast Airport. Hotels here are situated in the heart of Surfers Paradise surrounded by pristine beaches, iconic theme parks, world-class shopping and vibrant nightlife. Why not consider hotels like Crowne Plaza Surfers Paradise and Mantra Legends Hotel.
Broadbeach is another area that's always in high demand for conferences and events. It's home to some of the city's best conference venues. Here you'll find the state of the art Gold Coast Convention and Exhibition Centre, which has been the site of many international conferences and corporate events. If the convention centre is a tad too big, you can find a hotel, private function room, restaurant or even an outdoor venue in Broadbeach that fits your needs.
For a smaller, more intimate venue, Main Beach might be the perfect area for you. There are many little cafes in this area that can host your conference event. This is perfect if you want something different from a standard function centre and want to give your delegates an opportunity to relax and chat after their conference has finished.
If you're looking for something that's a little more private, Burleigh Heads is the place to go. Many of the venues are small and intimate with beautiful lush surroundings. If you're hosting a small conference, this might be the perfect area to find an exclusive venue that provides complete event planning services.
Bilinga Beach is another beautiful spot that's great for conferences. Not only is this area quiet with stunning views, but it also has a handful of outdoor venues that are perfect for team-building activities.
What types of conference venues are the most popular on the Gold Coast?
The best thing about having your conference on the Gold Coast is the view and proximity to the beach. Wherever you hold your conference, you and your guests are bound to have a great time on the Gold Coast. Here are some types of meeting spaces you can find in this beautiful Queensland city:
Convention centres
If you're looking for a large, professional space to hold your conference, a Gold Coast convention centre is the perfect location for you! Convention centres are large scale venues that offer all the facilities you need for your event. They have conference facilities such as audiovisual equipment, stages and dance floors, breakout rooms and everything else you might need to put on an unforgettable conference.
Hotels
On the Gold Coast, hotels are the most popular venues for conferences with beautiful views, natural light and ideal locations close to transport. This is because they have the capacity to accommodate large functions and have all the amenities you need to make your next conference a success. If hotels don't have in-house audio-visual equipment, they'll often have a preferred AV supplier that can cater to your conferencing needs. You can also provide first-class accommodation for the speakers and delegates coming from other places, especially those flying in from outside Australia.
You may want to check out hotel venues like Crowne Plaza Surfers Paradise, Mercure Gold Coast Resort, InterContinental Sanctuary Cove Resort, Sofitel Gold Coast, Mantra Legends Hotel and Novotel Surfers Paradise.
Function and conference centres
These venues offer a wide range of amenities and modern facilities that suit all kinds of corporate events. Some even have cafes, restaurants or lounges on-site so you and your guests can grab a cuppa or a few coldies during breaks or after the conference.
Cafes and restaurants
If you're hosting a small crowd, hosting your conference in a cafe or restaurant is a convenient and cost-effective option. Many of these places can host events for up to 50–100 people, which is great if you want to provide a nice meal or two during your event. With this type of venue, your guests can enjoy delicious grub without the hassle of looking for a catering service to provide the food and drinks at your conference.
Pubs and bars
If you prefer a rather relaxed or informal conference like a roundtable discussion, you could rent out a private function room in a pub. Here, you can have a few drinks and enjoy some light snacks with your conference attendees in a more intimate setting.
Tips for planning a conference on the Gold Coast
Planning a conference is no easy task. Here are some tips to help you organise a successful conference on the Gold Coast.
Plan in advance
Planning starts the moment you are assigned the job. First, gather your team and go through the plans for the conference. Don't hesitate to ask for opinions and suggestions. The sooner you come up with a concept, the sooner you can move forward with your plan.
Choose a location
Choosing a location is one of the most important steps in planning a conference. Keep in mind that it should be accessible to all your delegates. If reaching your venue requires them to take too much travel time, they will lose interest in attending your event.
Another factor you should consider is budget-friendliness regarding travel expenses and accommodation concerns. Your conference venue should also be near different dining options. It's also a plus if your guests have something else to do during their leisure time such as enjoy the views of the sparkling ocean and Gold Coast Hinterland, visit tourist attractions and socialise at bars.
Decide on the theme
You need a theme or unifying message that will seamlessly integrate all the elements of your conference. It will determine your branding, activities and venue styling, among other things. It should also be representative of the purpose of the event.
Define what you want to achieve from your event
This should be based on the theme or message you want to convey throughout your conference. Apart from that, it's also good to discuss with other members what kind of impact you want the conference to have and how can they contribute to attaining that goal.
Determine the budget
Having a set budget for every expense is necessary, but it's also important to know what you can cut out in case of financial constraints. If possible, negotiate with your venue and service providers. If you book early, you're likely to get a good deal on your venue!
Discover the wonderful conference venues the Gold Coast has on offer
Want to host the most unforgettable Gold Coast conference ever? It all starts with the venue. VenueNow offers a wide range of Gold Coast conference venues that will certainly knock your delegates' socks off. Check out VenueNow today to find the perfect venue for your next event!
Frequently Asked Questions
How much do Gold Coast conference venues cost?
Based on VenueNow's historic data, on average, Gold Coast conference venues cost between 60 per person and 90 per person. For example, a 200 person conference would cost approximately 12000-18000. Costs may differ based on your food and beverage requirements, AV requirements, event date and time and the type of venue you decide to book.
What are the top Gold Coast conference venues?
Here are some of our favourite Gold Coast conference venues: 1. voco Gold Coast 2. Oaks Gold Coast 3. Mantra On View Hotel 4. Glow Church Gold Coast 5. Mantra Legends Hotel 6. Oaks Calypso Plaza 7. Mantra Twin Towns and Tweed Events 8. InterContinental Sanctuary Cove Resort 9. QT Gold Coast 10. The Lucky Squire
How do I find and book Gold Coast conference venues?
Finding and booking a Gold Coast conference venue is easy with VenueNow, simply follow these steps: 1. Enter Gold Coast as your location and conference as your event type into VenueNow's search engine. 2. Narrow down your search results by entering more filters such as number of people, event date, room layout and budget. 3. Send enquiries to venues to request pricing and availability (we recommend sending 3-5 enquiries to different venues to ensure you get the best price). 4. Review your quotes and connect directly with your favourite venues to book a site visit and finalise your booking. 5. Host your event!
How far in advance should I book a Gold Coast conference venue?
On average, VenueNow customers book a Gold Coast venue 90 days in advance of the event. For larger events and event dates in December we recommend allowing additional time as there may be limited availability.
Can VenueNow help me find a Gold Coast conference venue?
We sure can! VenueNow's team of Venue Booking Experts can help you find the perfect venue, collect quotes from multiple venues on your behalf, negotiate the best price with venues and book venues, all for free. Simply send us your event brief and our team will be in contact with venue recommendations within 24-48 hours.
Conference venues in other cities
Call our support team on
1300 647 488 during business hours AEST.
Discover Australia's Top Venues and Function Rooms
© Copyright VenueNow 2022 | SPARE GROUP PTY LTD | ABN 22 607 830 302