Top Christmas Party Venues Canberra for Hire
Find, compare and book the best Christmas party venues Canberra has to offer with VenueNow, Australia's #1 venue hire experts. Discover the top venues of all sizes from hotels, to large conference spaces, restaurants, unique bars and much more in just a few clicks.
Best Canberra Christmas Party Venues for Hire
VenueNow is trusted by 5,000+ corporates & 150,000+ customers to find the right venue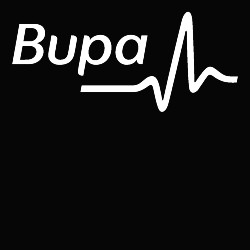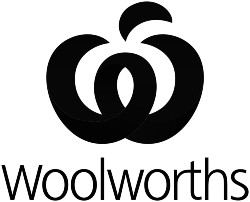 How much does a Canberra Christmas Party cost?
Calculate the price of your Canberra Christmas Party in under 10 minutes.
VenueNow is Australia's largest marketplace to discover and book the perfect venue for your meeting or event. It's the best and easiest way to search, compare and book venues for events ranging from birthdays to corporate meetings and everything in between.
Canberra Christmas Party Venue Hire Guide
Everyone looks forward to Christmas parties — a time to celebrate the season with friends and family and to relax and indulge after a year of working hard. Christmas parties can be so much fun, but it's important to choose a venue that's going to meet your needs so you and your team can end the year on a high note.
Are you looking for the perfect Christmas party venue in Canberra? Read on to find where you'll find some of the top Christmas party venues, what types of venues are best for a holiday bash and some tips on planning your next office Christmas party.
Where can I find an amazing Christmas party venue in Canberra?
Canberra's Christmas party venues are located in all sorts of great neighbourhoods, so you'll have no trouble finding the perfect spot wherever you are. You'll find some spectacular Christmas party venues in these Canberra locations:
Civic
The Canberra CBD is the heart of the city, so it's no surprise that you'll find some amazing Christmas party venues here. Many of these incredible venues have impressive menus and drinks lists, events teams that can help you organise your event and great views of Canberra's CBD skyline.
New Acton
If you're looking for Christmas party venues in Canberra that are a little more low-key, then New Acton is the place to be. It's quiet and peaceful here, which is perfect for laidback Christmas parties. There's also a wide selection of both large venues that can accommodate bigger groups of people as well as smaller function rooms and cafes for more intimate gatherings.
Garran
Garran is a leafy suburb in Canberra that's home to some fantastic Christmas party venues. If you're looking for a venue that's not your usual corporate event space, you'll definitely find it here. Some of the best holiday party venues in this area include community centres, theatres available for private hire and fine dining restaurants.
Belconnen
Belconnen is another great place with some spectacular Christmas party venues! You'll see them everywhere you look — from the Boxing Day Markets that have been getting more popular every year to the local pubs with ever-reliable menus and beverage selections.
Mitchell/Ginninderra Corridor
The Mitchell/Ginninderra corridor is another area that offers some wonderful Christmas party venues. Here, the Christmas venues range from popular local pubs to family-friendly restaurants, so you'll be able to find the perfect space for your Christmas party no matter what you're looking for.
Canberra Nature Park
If you want a holiday party that has some amazing natural scenery nearby and is suitable for an outdoor event, then Canberra Nature Park is where it's at! Some of the best venues in this category include Manuka Oval and Mount Pleasant Park, both of which offer spaces that can accommodate large numbers as well as more intimate gatherings.
***
What are the best types of Christmas party venues in Canberra?
Almost any function space can be a great venue for a holiday party. Your choice of venue will depend on what you're planning to do during your holiday event, how many people are coming, how accessible you need the venue to be and, of course, your budget. To help you get started, these are some of the best types of Christmas party venues in Canberra:
Hotel ballrooms
Hotel function rooms are great for office Christmas parties. Ballrooms usually come with high ceilings and large open spaces, which allow for plenty of space to move around. Hotels also have a range of different facilities on site that you might not find in other Christmas function venues – like restaurants, lounges, private or valet parking or even swimming pools!
Studios and galleries
Studios and galleries are also great for corporate holiday events. This type of Christmas party space is perfect for a themed event with lots of decorations as they usually have bare walls that make it easy to hang up your Christmas decor!
Converted warehouses
If you're looking for an affordable venue for your office Christmas celebration, then a converted warehouse space might be the right choice for you. These venues often come with cheaper rates than other types, so if the budget is tight or if you want to spend more on catering or other elements of the event, they can sometimes be a good option!
Restaurants
Restaurants are a great venue if you're looking for an intimate Christmas celebration with only a small group of people. Restaurant holiday parties come in many different styles and sizes, from drinks at the bar to sit-down dinners complete with fine wines or cocktails. Food is one of the most important parts of any Christmas celebration, so it makes sense that restaurants would be perfect venues as they offer top quality cuisine!
Community centres
Community centres have a range of facilities like meeting rooms, grand halls and even kitchens that can help make your holiday event run smoothly! Canberra community centres often host a lot of public events during December, so make sure you book well in advance if you want to host your Christmas celebration at one of these venues!
Amateur theatres
Theatres are another great corporate Christmas venue for those looking for an intimate evening with their guests. This type of venue is perfect if you want to go all out and do something really different like a dramatic performance or comedy show.
Cafes
Cafes make great Christmas event locations because they're relatively inexpensive but still provide some ambience with their lively decorations and homey feel.
Tips for planning a work Christmas party in Canberra
Here are some things worth considering when choosing where to host your work Christmas party:
What kind of event do you want?
Are you hosting a small gathering or an extravagant affair for 150 people? Do you need space for dancing, a bar area, a DJ or an AV presentation? Think about what you're going to do and what vibe you want to set as you look for potential venues.
Which neighbourhood would be best suited for a Christmas party?
Think about this based on what type of event you're planning, as well as accessibility (parking and public transport), foot traffic (if close to shops/restaurants), noise levels and such. For instance, consider how easy it is for staff members to get there from where they live in Canberra's suburbs. Think about affordability as well — some neighbourhoods are more expensive than others.
What's your budget?
How much money are you willing to spend on Christmas party venue hire? Can you scrimp on other elements of the party to book the best venue you can find?
What's included in the venue packages?
Do you need catering and/or entertainment included as part of the deal or would this be an extra cost? Do the venue packages include catering or will this cost extra? What about entertainment? Can they provide DJs and performers at an additional fee? Be clear before booking so there aren't any surprises later on.
Find more top-rated Canberra Christmas party venues
Head to VenueNow to discover the huge variety of amazing Christmas party venues in Canberra. No need to spend hours or days looking for the right venue. Using our smart filters, you can quickly find and book the perfect Christmas party spot, so you can get started on planning your holiday party activities right away!
Frequently Asked Questions
How much do Canberra christmas venues cost?
Based on VenueNow's historic data, on average, Canberra Christmas venues cost between 100 per person and 150 per person. For example, a 200 person Christmas would cost approximately 20000-30000. Costs may differ based on your food and beverage requirements, AV requirements, event date and time and the type of venue you decide to book.
What are the top Canberra christmas venues?
Here are some of our favourite Canberra Christmas venues: 1. QT Canberra 2. Crowne Plaza Canberra 3. Kamberra Function Centre 4. Hotel Realm 5. Rydges Canberra 6. Midnight Hotel Autograph Collection 7. Shine Dome 8. Manuka Oval 9. Mantra on Northbourne 10. Zoo Bar
How do I find and book Canberra Christmas venues?
Finding and booking a Canberra Christmas venue is easy with VenueNow, simply follow these steps: 1. Enter Canberra as your location and Christmas as your event type into VenueNow's search engine. 2. Narrow down your search results by entering more filters such as number of people, event date, room layout and budget. 3. Send enquiries to venues to request pricing and availability (we recommend sending 3-5 enquiries to different venues to ensure you get the best price). 4. Review your quotes and connect directly with your favourite venues to book a site visit and finalise your booking. 5. Host your event!
How far in advance should I book a Canberra Christmas venue?
On average, VenueNow customers book a Canberra venue 90 days in advance of the event. For larger events and event dates in December we recommend allowing additional time as there may be limited availability.
Can VenueNow help me find a Canberra Christmas venue?
We sure can! VenueNow's team of Venue Booking Experts can help you find the perfect venue, collect quotes from multiple venues on your behalf, negotiate the best price with venues and book venues, all for free. Simply send us your event brief and our team will be in contact with venue recommendations within 24-48 hours.
Christmas Party venues in other cities
Call our support team on
1300 647 488 during business hours AEST.
Discover Australia's Top Venues and Function Rooms
© Copyright VenueNow 2022 | SPARE GROUP PTY LTD | ABN 22 607 830 302