Top Corporate Function Venues Canberra for Hire
Find, compare and book the best corporate function venues Canberra has to offer with VenueNow, Australia's #1 venue hire experts. Discover the top venues of all sizes from hotels, to large conference spaces, restaurants, unique bars and much more in just a few clicks.
Best Canberra Corporate Function Venues for Hire
VenueNow is trusted by 5,000+ corporates & 150,000+ customers to find the right venue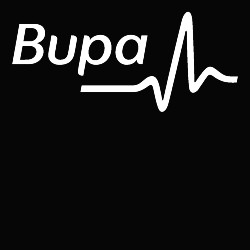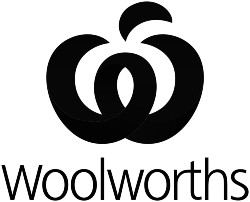 How much does a Canberra Corporate Function cost?
Calculate the price of your Canberra Corporate Function in under 10 minutes.
VenueNow is Australia's largest marketplace to discover and book the perfect venue for your meeting or event. It's the best and easiest way to search, compare and book venues for events ranging from birthdays to corporate meetings and everything in between.
Canberra Corporate Function Venue Hire Guide
Canberra is home to some of the most magnificent venues in Australia. From stunning skyscrapers and modern design to lavish historical architecture and picturesque backdrops, Canberra has no shortage of excellent venues for any type of corporate function.
No matter what kind of corporate event you're planning or what size your budget is, there's an ideal venue out there for you to enjoy and impress your clients, partners or employees. That's particularly true for corporate function venues.
Check out our Canberra Corporate Function Venue Guide for all the top tips.
Where will I find the best corporate function venue in Canberra?
Corporate function venues in Canberra can be found throughout the city — from upscale areas such as North Canberra to more casual areas in the suburbs. Check out some of the specific locations in Canberra where you can find some of the best corporate function venues:
The city centre, also known as Civic, has a wide range of excellent corporate function venues to choose from. The CBD is home to numerous conference centres, function rooms, hotel ballrooms, grandstands, indoor stadiums, outdoor arenas and other potential sites for a corporate function. These places are also perfect if you're planning a conference, workshop or company Christmas party.
North Canberra has some of the finest, most luxurious hotels and conference centres, which are perfect for corporate functions. Such hotels come with multi-purpose function rooms that can accommodate a good number of attendees. They also offer packages that include food, beverages and other services.
You'll also find impressive spaces in North Canberra that come with a private bar, outdoor terrace and other amenities. These would be ideal if you prefer a more private corporate function with a relaxed atmosphere.
Northbourne Avenue in North Canberra is filled with some of the more popular corporate function venues in the city. There are several restaurants and creative spaces that not only look the part for a corporate event but also have good catering options.
Another thing that makes Northbourne a good location for a company event or occasion is its proximity to Canberra's CBD. In fact, many of these amazing venues can be reached in just a few minutes from the city centre either by foot, car or public transportation.
South Canberra
If you're organising a corporate function and want to avoid the hustle and bustle of the CBD, South Canberra is an excellent location for such an event. This part of Canberra is home to many lovely hotels that contain large conference rooms and elegant function rooms. Aside from the impressive indoor spaces, most of these hotels also have outdoor venues and magnificent gardens that are available for corporate functions and similar events.
If you want a more relaxed location for your corporate event, South Canberra is also filled with fancy cafes, bars and restaurants. They're ideal for business meetings, workshops or seminars and small parties.
Belconnen
Belconnen is one of the first districts of the Australian Capital Territory (ACT) where infrastructure was heavily developed to meet the growing population. Nowadays, it's one of Canberra's largest suburbs and home to many great amenities.
Belconnen offers a wide range of venues that would be perfect for corporate functions. These include quaint cafes, hip bars and restaurants, grand hotels and a number of stylish function rooms at reputable venues.
What types of corporate function venues are the most popular in Canberra?
Here are some of the best types of venues for corporate functions and other company events in Canberra:
Hotels
Hotels are great venues for corporate functions. These come with spacious ballrooms and other types of rooms that are suitable for a wide range of events. Another thing to consider is the hotel's location. For a corporate event, you want a venue that's not only close to your place of work but also near the city centre or other places where your employees might be.
Conference centres
Conference centres are also a popular choice for corporate functions, as they can comfortably accommodate many attendees. Some of them come with upscale spaces that include numerous amenities and world-class facilities. They're often used for seminars, conferences and workshops.
Creative spaces
Creative spaces are a great option for corporate functions if you want to keep things relaxed and casual. Some of these modern venues come with free WiFi, a projector screen and other amenities that would be perfect for business meetings. They can also accommodate small seminars or workshops, depending on the place's size and other characteristics.
Bars and cafes
Many small and medium-sized businesses choose to organise their corporate functions at bars, cafes and restaurants because they're affordable, whilst still looking the part for company events. There are numerous venues in Canberra where you can find stylish function rooms that are ready for events or parties. These places come with flat-screen TVs, projectors and other equipment for presentations.
Large function spaces
If you're organising a massive corporate event at your company, there are some large function spaces in the city that would be perfect for holding conventions or huge parties. These venues often have state-of-the-art equipment and professional staff to manage your corporate function or another type of event. National Arboretum Canberra, for example, offers picturesque indoor and outdoor venues.
What should I consider when looking for a corporate function venue in Canberra?
Before choosing from the corporate function venues in Canberra, you should take a good look at what you want out of your event first. The kind of corporate function will also factor into your choice of venue.
Some common types of corporate events include meetings, seminars, workshops, product launches, team building activities, company parties, year-end functions and even birthdays. Each one may require a particular venue so you need to take this into consideration, too. Here are some things to consider when looking for the ideal corporate function venue:
Number of guests
If you have a large number of guests, you might want to consider a bigger function hall or room. Having more people in one venue means less time for moving from place to place. On the other hand, if you're having a small gathering, it wouldn't make much sense to get massive event venues. This will also determine how much you have to spend on the venue.
Ease of transportation
If your employees are located all around Canberra or even in other parts of Australia, you should look for venues that are easily accessible by car or public transport. This will ensure that more people can come to the party and it won't be inconvenient for your workers because they'll save time not having to drive or take the bus a long distance.
Food and Beverage Options
If you're hosting a corporate function, there's a good chance that you'll need a catering package. There are so many options on a catering menu so it's important to understand what budget you're working with, the style of event you're hosting and the dietary requirements of your guests.
Location
This applies to any corporate function space but it's even more important when you're looking for a hotel or restaurant because you want your guests to have a good time and be taken care of. A hotel in Canberra city centre is going to be way busier than one that's in a small suburb, so you'll have to account for this if your employees are expecting an event. If you choose a restaurant for your Canberra function, you need to make sure that it's not too far from the city centre so people won't have trouble finding parking or getting there.
Discover more top-rated Canberra venues for corporate functions
On the lookout for the corporate function venue in Canberra ACT 2600 that checks all the boxes? Let VenueNow give you some expert advice. With just a few clicks, you'll find the ideal corporate function venue. Visit VenueNow today and get in touch with our Corporate events team!
Looking for another type of venue for a birthday, private dining experience, or engagement party? How about wedding venues? We have event spaces of all types for any type of special occasion and intimate gatherings! Search for your perfect venue today on VenueNow.
Frequently Asked Questions
How much do Canberra corporate function venues cost?
Based on VenueNow's historic data, on average, Canberra corporate function venues cost between 70 per person and 105 per person. For example, a 200 person corporate function would cost approximately 14000-21000. Costs may differ based on your food and beverage requirements, AV requirements, event date and time and the type of venue you decide to book.
What are the top Canberra corporate function venues?
Here are some of our favourite Canberra corporate function venues: 1. QT Canberra 2. Crowne Plaza Canberra 3. Kamberra Function Centre 4. Hotel Realm 5. Rydges Canberra 6. Midnight Hotel Autograph Collection 7. Shine Dome 8. Manuka Oval 9. Mantra on Northbourne 10. Zoo Bar
How do I find and book Canberra corporate function venues?
Finding and booking a Canberra corporate function venue is easy with VenueNow, simply follow these steps: 1. Enter Canberra as your location and corporate function as your event type into VenueNow's search engine. 2. Narrow down your search results by entering more filters such as number of people, event date, room layout and budget. 3. Send enquiries to venues to request pricing and availability (we recommend sending 3-5 enquiries to different venues to ensure you get the best price). 4. Review your quotes and connect directly with your favourite venues to book a site visit and finalise your booking. 5. Host your event!
How far in advance should I book a Canberra corporate function venue?
On average, VenueNow customers book a Canberra venue 90 days in advance of the event. For larger events and event dates in December we recommend allowing additional time as there may be limited availability.
Can VenueNow help me find a Canberra corporate function venue?
We sure can! VenueNow's team of Venue Booking Experts can help you find the perfect venue, collect quotes from multiple venues on your behalf, negotiate the best price with venues and book venues, all for free. Simply send us your event brief and our team will be in contact with venue recommendations within 24-48 hours.
Corporate Function venues in other cities
Call our support team on
1300 647 488 during business hours AEST.
Discover Australia's Top Venues and Function Rooms
© Copyright VenueNow 2022 | SPARE GROUP PTY LTD | ABN 22 607 830 302