Top Conference Venues Perth for Hire
Find, compare and book the best conference venues Perth has to offer with VenueNow, Australia's #1 venue hire experts. Discover the top venues of all sizes from hotels, to large conference spaces, restaurants, unique bars and much more in just a few clicks.
Best Perth Conference Venues for Hire
VenueNow is trusted by 5,000+ corporates & 150,000+ customers to find the right venue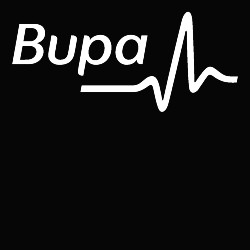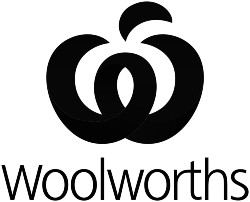 How much does a Perth Conference cost?
Calculate the price of your Perth Conference in under 10 minutes.
VenueNow is Australia's largest marketplace to discover and book the perfect venue for your meeting or event. It's the best and easiest way to search, compare and book venues for events ranging from birthdays to corporate meetings and everything in between.
Perth Conference Venue Hire Guide
Perth, the capital of Western Australia, is often referred to as the most isolated city in the world. That doesn't mean, however, that it's not a good location for a conference. As a matter of fact, Perth is perfect for such an event. The city is surrounded by nature, which may just be what the doctor ordered for stressed-out employees.
If you're planning a conference, make sure it's something that attendees see as a break from their day-to-day work lives. Aside from having stunning views of the ocean and the Australian outback, Perth is home to a number of tourist destinations. Of course, it also has some of the best conference event venues this side of Western Australia.
To help you figure out which one of these amazing Perth conference venues is the one you're looking for, we've listed down some great options for the next time you have a conference or business event in Perth.
Where to find the best conference venues in Perth
If you're looking for Perth conference venues that's not only perfect for conferences but also serves as an escape from the hustle and bustle of daily life, Perth offers lots of different suburbs and areas to host your ideal conference. You may want to consider the following to find the perfect conference venue for you:
There are many hotels and venues in the Perth CBD that can function as conference venues. Hotels have event spaces and meeting rooms that can easily cater to corporate events of all sizes. They're also located in the heart of the city, so it's easy for guests to get around. It is also a short drive from the Perth Airport.
Northbridge
Northbridge is home to a number of stunning cafes, bars and restaurants that double as great venues for conferences. These spots are not too far from the Perth CBD, so it's easy for guests to get there.
Sunset Coast
If you're looking for a venue that's not too far from the city but also has one of the best views of the ocean, then consider checking out properties on the Sunset Coast. These are perfect for corporate events because they give you that laidback beach vibe. Plus, delegates can easily take a break from the conference to have some fun in the sun.
Claremont
Most people don't think of Claremont as a place for conferences, but it actually makes the perfect venue. Think about it: delegates can start their day by listening to brilliant speakers and networking with industry professionals before they take a break to enjoy the beauty that is the Swan River.
The best conference venues in Perth are not just great places for business events. They offer an escape from the bustle of city life and give delegates a chance to enjoy themselves even after the conference is done and dusted. HBF Stadium, for example, is a multi-purpose conference venue for hire and hosts a wide variety of international events and functions.
St Georges Terrace
Take a stroll along St Georges Terrace, Perth's main street that runs through the business district, and you'll be amazed by the high-rise buildings that house some of the largest corporations and businesses in Australia. Up for some downtime after the conference? You can grab a cuppa or enjoy some grub in any of the fancy cafes and restaurants here. There are also plenty of stylish pubs along the Terrace where delegates can enjoy a coldie after the event. The Terrace runs parallel to the Swan River so you get a good view if you book your conference venue along this famed street.
If you're looking for a venue that's near to Perth but is also an ideal destination for delegates who want some time out from corporate events, Fremantle fits the bill perfectly. This beachy suburb boasts charming cafes and restaurants, boutique hotels and quirky bars. As if that's not enough to make heads turn, add in cool galleries, museums and historic buildings to the mix and you have a great place for your next conference.
East Perth
East Perth is another great destination for visitors to Perth. It's home to some stunning heritage-listed buildings and grand churches that are perfect for conferences and business events because of the majestic interiors they house. Plus, delegates can easily wind down after their conference by heading over to the city centre which is just a short stroll away from this beautiful suburb.
Mosman Park
If you're looking to host your next conference or business event in Perth, then consider checking out Mosman Park. This quaint little suburb is located just a short drive from the city centre but offers serenity and plenty of green spaces that delegates will definitely appreciate after their conference. It also has some amazing restaurants where they can go for dinner or drinks afterwards.
South Perth
South Perth is a great suburb for your next conference because of its waterfront location. Delegates can enjoy the fine dining restaurant or stay at one of the boutique hotels in this area to unwind after a long day of business events and conferencing.
What to look for in a Perth conference venue
When planning a conference, you have to take into consideration the cost of the event, your audience type and your goals for the event. If you're doing it by yourself, then make sure that everything is planned down to the last detail. The first thing you have to do is find the right conference centre or venue. Here are some of the things to consider before deciding on a venue:
Location
A conference is an opportunity to get out of the office, see new places and meet new people whilst conducting business. With the spectacular sceneries surrounding Perth city, you already have one good reason why people will be looking forward to your business or corporate event.
The actual venue should be near transportation hubs so attendees won't have a problem getting around. It should also be surrounded by plenty of hotels, dining options and places for entertainment.
Natural Light
If you're hosting an all-day or multi-day conference, it really makes a difference for your guests to have a venue with natural light. Views of the outdoors in your conference rooms will help a lot in bringing a fresh perspective and new energy to the room.
Accessibility
Perth is conveniently accessible. You can easily get around the city via different modes of transportation. The city also has its own airport so guests from faraway places can fly in.
Pick a venue that's near or can easily be reached by public transport. You also want one that has enough parking spaces for guests driving to the venue.
Inclusivity
You should be aware of the particular needs of some of your guests. There may be someone in the delegation that requires wheelchair ramps or something similar. Perhaps a delegate has difficulty hearing or seeing.
Make arrangements with the venue management or catering service to serve dishes for meat-eaters, vegetarians, vegans and others with specific food requirements. You should be able to address these beforehand by asking your guests to indicate any requests.
Conference room amenities
The venue should be able to provide everything you need, especially for your conference activities. The function room must have the right size, lighting, interior design and furniture for presentation purposes. It should also have a built-in projector or screen and a public address system so presenters can easily make themselves heard.
Wifi is a must as well. Make sure that there's also food and drinks available for presenters, guests and conference attendees during breaks and lunch. You may have to hire catering services so check with the venue if they have facilities for this. You can also inquire if they offer catering packages.
Price range
Venue hire costs can vary depending on the location, style, size, facilities, event type and amenities offered. If you're hosting an intimate business meeting with 20 to 30 people, then you can choose a more affordable option. If you're hosting an event with hundreds of participants, then you need something bigger, which will likely be pricier than other venues.
Perth has a lot of conference venues where you can hold your next business or corporate event no matter what the size. You just have to find the one that best suits your needs and budget.
Number of delegates
You should have an idea of the number of delegates attending your conference. This will factor in when choosing a venue, planning the layout and hiring a catering service. It's also important to know how many VIPs need a hotel to stay in so you can book their accommodation.
The venue should have the capacity to seat everyone with ease in theatre style for larger conferences or boardroom for smaller meetings. There should also be ample food and drinks for everyone. Having food and drinks served during breaks is a good idea because it gives people a chance to mingle.
Book a Perth conference venue in just a few clicks
When you're planning social events, it pays to do the necessary research first so you know which venues are right for your business or corporate gathering. With many hotel function rooms, convention centres and other conference venues available, choosing one can be a time-consuming task.
VenueNow is here to make sure you get the venue you deserve. Check out our collection of conference venues in Perth WA.
Frequently Asked Questions
How much do Perth conference venues cost?
Based on VenueNow's historic data, on average, Perth conference venues cost between 60 per person and 90 per person. For example, a 200 person conference would cost approximately 12000-18000. Costs may differ based on your food and beverage requirements, AV requirements, event date and time and the type of venue you decide to book.
What are the top Perth conference venues?
Here are some of our favourite Perth conference venues: 1. Crowne Plaza Perth 2. Crown Perth 3. Perth City Farm 4. HBF Stadium 5. The Executive Centre Perth 6. Bendat Basketball Centre 7. Nesuto Apartments Perth 8. Fraser Suites Perth 9. QT Perth 10. HBF Arena
How do I find and book Perth conference venues?
Finding and booking a Perth conference venue is easy with VenueNow, simply follow these steps: 1. Enter Perth as your location and conference as your event type into VenueNow's search engine. 2. Narrow down your search results by entering more filters such as number of people, event date, room layout and budget. 3. Send enquiries to venues to request pricing and availability (we recommend sending 3-5 enquiries to different venues to ensure you get the best price). 4. Review your quotes and connect directly with your favourite venues to book a site visit and finalise your booking. 5. Host your event!
How far in advance should I book a Perth conference venue?
On average, VenueNow customers book a Perth venue 90 days in advance of the event. For larger events and event dates in December we recommend allowing additional time as there may be limited availability.
Can VenueNow help me find a Perth conference venue?
We sure can! VenueNow's team of Venue Booking Experts can help you find the perfect venue, collect quotes from multiple venues on your behalf, negotiate the best price with venues and book venues, all for free. Simply send us your event brief and our team will be in contact with venue recommendations within 24-48 hours.
Conference venues in other cities
Call our support team on
1300 647 488 during business hours AEST.
Discover Australia's Top Venues and Function Rooms
© Copyright VenueNow 2022 | SPARE GROUP PTY LTD | ABN 22 607 830 302