Top Meeting Rooms Brisbane for Hire
Find, compare and book the best meeting rooms Brisbane has to offer with VenueNow, Australia's #1 venue hire experts. Discover the top coworking spaces, hotels, serviced offices, conference rooms and more to book online in just a few clicks.
Best Brisbane Meeting Venues for Hire
VenueNow is trusted by 5,000+ corporates & 150,000+ customers to find the right venue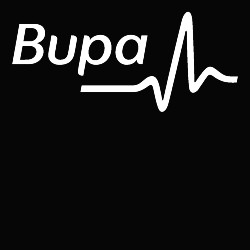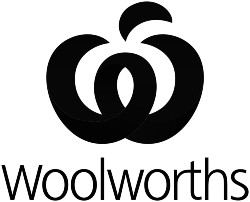 How much does a Brisbane Meeting cost?
Calculate the price of your Brisbane Meeting in under 10 minutes.
VenueNow is Australia's largest marketplace to discover and book the perfect venue for your meeting or event. It's the best and easiest way to search, compare and book venues for events ranging from birthdays to corporate meetings and everything in between.
Brisbane Meeting Venue Hire Guide
Brisbane has a wide range of venues that are perfect for small group discussions and presentations as well as larger conferences with hundreds of attendees. There's no need to worry about the number of people attending your meeting — Brisbane is home to facilities that can accommodate any size event. Let's take a closer look at the various options for meeting room hire in Brisbane.
Where can I find meeting rooms in Brisbane?
Brisbane's neighbourhoods are filled with meeting room venues that are perfect for hosting both small and large gatherings. From Brisbane city centre to Newstead, there's a venue out there waiting for you! In terms of meeting room hire, you'll find some of the best in these Brisbane neighbourhoods:
The Brisbane CBD is home to some of Australia's most prestigious hotels. The Brisbane Convention and Exhibition Centre offers several fabulous venues with a range of capacities. Hosting your meeting in the CBD makes it easy to take a break for lunch or an afternoon coffee within walking distance away.
All types of meeting rooms are available in Newstead — from relaxed coworking spaces to sleek and modern boardrooms with views over the city. There are also some excellent cafes nearby if you're looking for catering options too!
If you're looking for a more unique setting for your meeting, South Brisbane and East Brisbane offer plenty of options. There are some great cafes and restaurants in the area as well as conference facilities and boardrooms.
Carindale
The Carindale Centre offers large boardrooms that are perfect for hosting presentations as well as small group meetings. You'll find everything from comfortable spaces to modern boardrooms with the latest technology and amenities — perfect if you're looking for a venue for a videoconference, presentation or training session.
For a more central meeting location, Spring Hill offers several boardrooms and conference rooms within close proximity to the Brisbane CBD. You'll find everything from large facilities that can accommodate hundreds of attendees to smaller, more intimate spaces ideal for training sessions or breakout groups.
Morayfield
The Morayfield Community Centre is one of Brisbane's most popular venues, offering several different meeting rooms as well as ample space for catering and breakout sessions. If you're looking to host a meeting in an environment that offers more of a residential feel, Morayfield is just what you need!
Most venues can be found in and around George Street, along Adelaide Street and Turbot Street. George Street is Brisbane's business district and is full of boardrooms, conference spaces and large event venues that would be perfect for your meeting.
For a meeting venue with an industrial feel, head to Paddington. There are plenty of great venues to choose from, from grand meeting rooms to smaller spaces with excellent catering options. Paddington is known for its excellent coffee and restaurants, so if you're looking for a venue for a meeting that's more casual than high stakes, then Paddington is your best option!
If you're looking for a meeting room with a view, Bowen Hills has plenty to offer. With several conference spaces and large event venues, you'll be spoilt for choice when it comes to finding the perfect venue for your meeting.
Fortitude Valley is one of Brisbane's most vibrant neighbourhoods, and it features a variety of versatile meeting rooms for hire. Fortitude Valley is perfect if you're looking for a meeting room with a more creative or relaxed vibe, as there are plenty of excellent cafes and restaurants in the area to take a break in. Whether you're looking for a small space to host intimate meetings or an expansive room with plenty of natural light, Fortitude Valley has something for everyone!
What are the best types of Brisbane meeting rooms?
There are heaps of venues in Brisbane QLD that make excellent meeting rooms. From world-class dining establishments to luxurious hotels and meeting rooms you can hire per hour, there's no shortage of modern meeting venues in Brisbane. If you're on the hunt for meeting room hire in this bustling city, these are some of the most popular meeting room venues to consider:
Hotel function rooms
If you're looking for a well-designed meeting room with a lot of natural light and a modern feel, this is your best bet. Hotels are also the most expensive option for meeting room hire, so it's worth doing some research on all the choices before making an investment in one particular location.
Theatre-style venues
This type of Brisbane meeting room is perfect for holding formal meetings. There's a lot of space in this room layout so you're able to seat more people around tables and have plenty of desk space available when needed. This can be a good option if your company uses videoconferencing as it allows everyone to see each other.
This type of meeting room is great for brainstorming sessions, training workshops and lectures where there are a lot of guests present who need to take notes. The theatre layout also makes it easy to split the group up into smaller groups or have break-out discussions when needed. Theatre spaces are typically used by larger companies that need to accommodate formal meetings with lots of people present at once.
Convention centres
A typical convention centre is a large, multi-level space with lots of natural light and plenty of room to work from. This can be good for larger groups that are looking for more than one meeting room or need an extra area where people can take breaks while they're in the middle of meetings. They're also a good option for conferences, exhibitions and workshops with larger audiences.
Restaurants
If you're looking for a more casual meeting space where you can enjoy some good food and drink, then renting out a restaurant is your best bet. This can be a great option for team-building events, networking functions and lunches with clients. It's important to note that not all restaurants have private dining rooms so it's worth checking with the venue before you make a booking.
Boardrooms
These are perfect for meetings that involve presentations or demonstrations. These types of Brisbane meeting rooms are designed to be spacious, which makes it easy for the presenter or company representative to use visuals when presenting. Boardrooms are equipped with audiovisual and videoconferencing equipment, business-grade WiFi, and other tools you'll need for meetings, including whiteboards, projectors, notepads and such.
Coworking spaces
If your team needs a meeting room for a brainstorming session, strategy planning or workshop, this may be the best option for you. Coworking spaces are more affordable and flexible than other meeting venues and offer many different types of meeting rooms for rent. Coworking spaces are usually priced per hour or per day, depending on the type and size of the meeting room you're hiring.
Coffee shops
Casual meeting spaces for small groups of people are great because you can literally just walk into one and go to work right away without any hassle or restrictions on where you can put things down. It's a lot more convenient than having someone set up an event space before you can get started.
If you want a meeting venue that offers an informal setting, a coffee shop is a perfect option. The great thing about coffee shops is they don't require any extra investment from your organisation before renting out space, which makes it cheaper in the long run.
Still undecided where to your hold your next business meeting? Check out these meeting spaces to inspire.
What should I consider when looking for meeting rooms in Brisbane?
A good meeting room is a key to a successful meeting. If you invite your investors to a presentation and the projector isn't working or there's too much noise from the street outside, it will all be for naught. We've created a guide that will help you plan a memorable corporate event. When looking for a meeting room for your next client presentation, business negotiation, conference or workshop, consider the following:
The size of the venue
Large rooms are ideal for office-wide business meetings, conferences and events. They can fit up to 200 people with enough room for exhibits or breakout sessions. Smaller meeting spaces are more appropriate if your group is small (less than 20) but still need professional facilities like projectors, whiteboards, and videoconferencing tools.
The meeting room location
There are many advantages of a meeting in the CBD. You may want clients or employees to be able to stay and enjoy Brisbane's culture as well as have easy access to parking, public transport etc. However, if you want a more relaxed atmosphere at your meeting, you may consider taking it outside the city centre.
The amenities
You'll need to consider space and equipment. Is there enough room for your needs? Do you want a projector or audiovisual setup? If something goes wrong with the equipment, is there on-site technical support? Is there a reception area or breakout rooms? What kind of catering will be offered, if any?
The amenities you require for your meeting will depend on what kind of event you are hosting, but all Brisbane venues should offer professional facilities like projectors, whiteboards, videoconferencing tools etc., an accessible reception area with a reservation desk and breakout rooms as standard features. A good venue will also have catering available so that guests don't need to leave the building during their lunch break.
The meeting room layout
The layout can make your event feel more intimate, where everyone is facing each other, or it may be more open and welcoming, where people can move about freely in the room if they need to get up to go talk to someone else at their table.
The meeting room cost
The location and size of the venue will determine the cost. Smaller rooms are usually cheaper than larger ones. For example, you may be looking for a venue to host an informal event such as a small conference with less than 20 people that doesn't require any catering or AV equipment. In this case, you could opt for a coworking space, cafe or restaurant instead of booking a hotel function room or boardroom.
Check out the average cost of meeting rooms in Brisbane here.
Your one-stop-shop for Brisbane meeting room hire
Searching for a meeting room to hire in Brisbane? You've come to the right place. VenueNow makes it easy for anyone to search and book their perfect corporate or social venue with just a few clicks. They offer a full range of venue options located in Brisbane and all around Australia. Book venues for your next meeting with VenueNow today!
Frequently Asked Questions
How much do Brisbane meeting venues cost?
Based on VenueNow's historic data, on average, Brisbane meeting rooms cost between 85 per hour and 120 per hour. For example, a 8 person meeting would cost approximately 680-960. Costs may differ based on your food and beverage requirements, AV requirements, event date and time and the type of venue you decide to book.
What are the top Brisbane meeting venues?
Here are some of our favourite Brisbane meeting venues: 1. Workspace365 - 179 Turbot St 2. BSPACE Brisbane 3. Workspace365 - Fortitude Valley 4. Workspace365 - Queen Street 5. The Executive Centre 111 Eagle Street 6. Corporate House Waterfront 7. Corporate House Fortitude Valley 8. Corporate House Gasworks 9. Corporate House Greenslopes 10. Corporate House Milton
How do I find and book Brisbane meeting venues?
Finding and booking a Brisbane meeting venue is easy with VenueNow, simply follow these steps: 1. Enter Brisbane as your location and meeting as your event type into VenueNow's search engine. 2. Narrow down your search results by entering more filters such as number of people, event date, room layout and budget. 3. Send enquiries to venues to request pricing and availability (we recommend sending 3-5 enquiries to different venues to ensure you get the best price). 4. Review your quotes and connect directly with your favourite venues to book a site visit and finalise your booking. 5. Host your event!
How far in advance should I book a Brisbane meeting venue?
On average, VenueNow customers book a Brisbane venue 90 days in advance of the event. For larger events and event dates in December we recommend allowing additional time as there may be limited availability.
Can VenueNow help me find a Brisbane meeting venue?
We sure can! VenueNow's team of Venue Booking Experts can help you find the perfect venue, collect quotes from multiple venues on your behalf, negotiate the best price with venues and book venues, all for free. Simply send us your event brief and our team will be in contact with venue recommendations within 24-48 hours.
Meeting venues in other cities
Call our support team on
1300 647 488 during business hours AEST.
© Copyright VenueNow 2022 | SPARE GROUP PTY LTD | ABN 22 607 830 302