Top Meeting Rooms Perth for Hire
Find, compare and book the best meeting rooms Perth has to offer with VenueNow, Australia's #1 venue hire experts. Discover the top coworking spaces, hotels, serviced offices, conference rooms and more to book online in just a few clicks.
Best Perth Meeting Venues for Hire
VenueNow is trusted by 5,000+ corporates & 150,000+ customers to find the right venue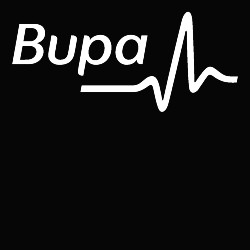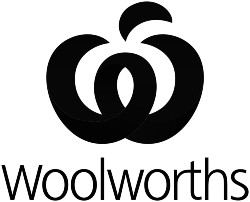 How much does a Perth Meeting cost?
Calculate the price of your Perth Meeting in under 10 minutes.
VenueNow is Australia's largest marketplace to discover and book the perfect venue for your meeting or event. It's the best and easiest way to search, compare and book venues for events ranging from birthdays to corporate meetings and everything in between.
Perth Meeting Venue Hire Guide
Planning a meeting in Perth? You're not alone! In fact, many people are looking for the best place to host their meetings and other corporate events in this bustling city. From finding the best venue to catering and transportation, there is much to consider when hosting your event. Luckily, we've got you covered with this guide to Perth meeting room venues.
What types of meeting venues will I find in each Perth WA neighbourhood?
From huge conference centres to small meeting rooms, there are thousands of venue options for meetings, seminars, conferences and other corporate events in Perth. To help you get started on finding the best meeting room hire in Perth, check out the types of meeting venues you'll find in each Perth neighbourhood:
This is your best bet if you're looking for a traditional meeting venue in Perth WA. From hotel ballrooms to corporate meeting rooms, there's no shortage of business-friendly function rooms available in the Perth CBD. There are also plenty of world-class restaurants nearby where you can choose to book an indoor or outdoor meeting space, depending on your needs.
Northbridge is home to many cafes, restaurants and bars that are perfect for smaller work meetings where people want something more than coffee but less formal than a conference room. It also has easy public transport connections if you have large groups coming from outside of Perth.
If you're looking for something a little different, then Northbridge might be right up your alley! Here you'll find some more alternative venues such as The Mill Point Theatre, which has beautiful views of the Swan River without feeling too far removed from the city centre.
Perth Inner City
Perth's Inner City is the place to go for one-of-a-kind meeting rooms and conference spaces! There are more restaurants in this area and it provides a little bit of everything when it comes to venues for meetings and conferences. There are also some beautiful parks in this part of Perth that would be perfect for outdoor events, so keep them in mind if you want your event to have an outdoorsy feel.
Perth North and East Perth
If you're looking for a venue with some serious history, Perth's north and east suburbs are the places to be! The Claremont Quarter is one of the best venues around whilst also being conveniently close to train lines. There are catering options that provide delicious international cuisine that would suit any meeting attendee's tastes. You'll find plenty more interesting meeting rooms and venues for conferences in this area, so it's worth checking out if your event needs something different from what's available in the city centre!
Perth South and West Perth
For those meetings that need an urban or suburban feel without all of the hustle-and-bustle, then Perth's south and west suburbs will do just the trick! This area is perfect for those who want a lot of greenery and tranquil spaces whilst still being close to Perth city. You'll find facilities like the Rendezvous Hotel in this area, which will provide your meeting with both indoor and outdoor options for events spaces.
Perth Northern Suburbs and Western Corridor
If you're planning on hosting your meeting in the Perth region's northern suburbs or western corridor, then there are some great facilities for you to choose from! From smaller venues like Park Theatre, which provides an intimate atmosphere, to larger ones such as The Hyatt Regency, which offers more space, this area has something for everyone. You'll find plenty of restaurants nearby too so it will be easy enough to organise catering depending on what kind of cuisine would suit the event best.
Crawley
If you're looking for meeting room venues in Crawley, the best options are hotels with ballrooms and function rooms. There are also plenty of cafes, restaurants and bars nearby if you want to book an outdoor venue during the warmer months.
If you're looking for a Burswood meeting room, then the best option is to check out one of the many hotels in the area that offer conference and event facilities. There are also some great restaurants nearby if you need to organise catering for your event.
Subiaco/Swan Valley Area
This neighbourhood is home to many top-quality golf courses that offer beautiful outdoor settings year-round — perfect for conferences or meetups! Subiaco has numerous office spaces with prime locations just next door to the CBD.
The Swan Valley area is where most people look when they need large conference centres and meeting rooms capable of hosting multinational events like trade fairs and conventions.
What are the most popular types of Perth meeting rooms?
Consider these types of meeting rooms and corporate venues in Perth city:
Conference centres
Conference centres are ideal venues for large group meetings and conferences. They come in a variety of shapes and sizes with different facilities, so it's important to know what you need before booking.
Hotel ballrooms
A hotel ballroom can be a cost-effective solution for medium-sized groups of up to approximately 200 people, depending on space requirements and food choices. They often feature large rooms with flexible furniture layouts, catering options such as buffets or plated meals, staging areas for presentations and access to business-grade WiFi and audio visual equipment.
Boardrooms
Boardrooms can be found in most corporate buildings, making them an excellent option if you're looking for one on-site. Boardrooms generally have a polished and professional look with clean lines, large tables and high-tech video conferencing equipment.
Breakout rooms
A breakout room is perfect when you need multiple small group meetings in one day. Breakout rooms come complete with whiteboards, projection screens and audio visual equipment so your team can break off into smaller groups throughout the meeting session.
Hotel meeting rooms
Hotel meeting rooms are the perfect space to hold a smaller meeting or training session with groups of up to 20 or 30 people per room. These meeting rooms come with high-quality audio visual equipment, high-speed internet access and catering options.
Cafes and restaurants
Cafes and restaurants make excellent meeting spaces for clients or small groups. They often have an informal atmosphere, and reasonably priced food and drink options and can be booked in advance to avoid any last-minute disappointments.
Seminar rooms and smaller meeting spaces
Smaller venues such as seminar rooms are best suited to small group meetings of up to around 12 participants with a more intimate discussion setting. These can be booked for short blocks of time or whole days, depending on the venue requirements.
Other meeting room venues
There are also many other types of meeting rooms in Perth city that may cater well for your needs. These include function rooms in schools, universities, community centres and museums. Researching different options beforehand could help save you money because some meeting room venues may offer cheaper rates than others, especially if booked months in advance. So always ask about hourly hire or daily rates before making any decisions on where to hold your next corporate meeting or event.
What should I consider when booking a meeting room in Perth city?
From hotels, restaurants and conference centres, there are a number of venues in Perth that serve as viable options for meetings and other business functions. The key when looking at properties is to assess what type of event you're hosting and what kind of atmosphere you want it to have — from formal business meetings to casual gatherings with friends or clients. Here are a couple more things to think about when looking for a meeting room hire in Perth:
The size of the event
For smaller events, some cafes and restaurants offer inexpensive meeting spaces. This is a great option for casual meetings or brainstorming sessions with colleagues.
For larger groups or more formal occasions, hotel conference rooms may be the best fit to accommodate your needs. They often come equipped with modern technology like videoconferencing if you want to include remote attendees in your event as well! The size of the event will also determine how much you will be needing to spend on the venue.
The venue location
The other key consideration when booking a venue would be location. You'll need to find out which area of Perth will suit your needs both logistically and financially. Some areas have cheaper rates than others whilst some have better amenities such as nearby parking lots or public transit options. Once you determine what's important to you, research venues around that area and determine the best option for your event.
The purpose of your event
It's also important to consider what your event is all about. Is it a formal business meeting? A casual networking event with clients or an off-site team-building activity where you want a location that is inspiring? You may even want your meeting to have specific themes to liven the event.
The food and drinks
another big consideration would be catering options. If you're hosting an event that will include food and drinks, you'll need to make sure the venue you choose has the necessary amenities to accommodate your needs. You can inquire if the specific venue offers catering packages for your board meetings or if you need to bring your own food.
The amenities
Finally, you'll want to find out what amenities are available both at the venue and in that neighbourhood. Is there a nearby bakery or coffee shop for an elegant breakfast meeting? What types of audio visual tools are available? Do they have video conferencing facilities? Is there on-site technical support ready to help you with technical issues during your meeting or presentation? Things like this will help inform your decision-making process when evaluating venues.
The largest marketplace for Perth meeting room hire
Looking for the best meeting rooms or conference venues in Perth? We've got you covered. Head to VenueNow to see a curated list of excellent meeting rooms, function room options and corporate-friendly venues in Perth and across Australia. Whatever event you're planning, VenueNow will help you find the perfect venue to suit your needs and budget.
Frequently Asked Questions
How much do Perth meeting venues cost?
Based on VenueNow's historic data, on average, Perth meeting rooms cost between 85 per hour and 120 per hour. For example, a 8 person meeting would cost approximately 680-960. Costs may differ based on your food and beverage requirements, AV requirements, event date and time and the type of venue you decide to book.
What are the top Perth meeting venues?
Here are some of our favourite Perth meeting venues: 1. The Executive Centre Perth 2. Crowne Plaza Perth 3. Liberty Serviced Offices - 37 St Georges Terrace 4. Liberty Serviced Offices - 53 Burswood Rd 5. Crown Perth 6. Fraser Suites Perth 7. Leeder House 8. Victory Offices 2 The Esplanade Perth 9. Liberty Serviced Offices - 197 St Georges Terrace 10. QT Perth
How do I find and book Perth meeting venues?
Finding and booking a Perth meeting venue is easy with VenueNow, simply follow these steps: 1. Enter Perth as your location and meeting as your event type into VenueNow's search engine. 2. Narrow down your search results by entering more filters such as number of people, event date, room layout and budget. 3. Send enquiries to venues to request pricing and availability (we recommend sending 3-5 enquiries to different venues to ensure you get the best price). 4. Review your quotes and connect directly with your favourite venues to book a site visit and finalise your booking. 5. Host your event!
How far in advance should I book a Perth meeting venue?
On average, VenueNow customers book a Perth venue 90 days in advance of the event. For larger events and event dates in December we recommend allowing additional time as there may be limited availability.
Can VenueNow help me find a Perth meeting venue?
We sure can! VenueNow's team of Venue Booking Experts can help you find the perfect venue, collect quotes from multiple venues on your behalf, negotiate the best price with venues and book venues, all for free. Simply send us your event brief and our team will be in contact with venue recommendations within 24-48 hours.
Meeting venues in other cities
Call our support team on
1300 647 488 during business hours AEST.
Discover Australia's Top Venues and Function Rooms
© Copyright VenueNow 2022 | SPARE GROUP PTY LTD | ABN 22 607 830 302