Top Function Rooms Perth for Hire
Find, compare and book the best function rooms Perth has to offer with VenueNow, Australia's #1 venue hire experts. Discover the top venues of all sizes from hotels, to large conference spaces, restaurants, unique bars and much more in just a few clicks.
Best Perth Function Venues for Hire
VenueNow is trusted by 5,000+ corporates & 150,000+ customers to find the right venue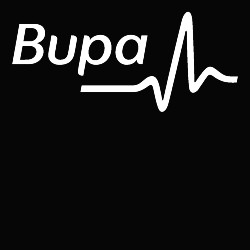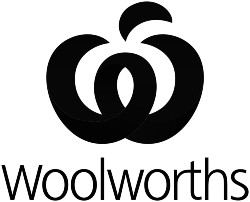 How much does a Perth Function cost?
Calculate the price of your Perth Function in under 10 minutes.
VenueNow is Australia's largest marketplace to discover and book the perfect venue for your meeting or event. It's the best and easiest way to search, compare and book venues for events ranging from birthdays to corporate meetings and everything in between.
Perth Function Venue Hire Guide
Thinking of hosting a special event in Perth? This exciting city has a host of great function venues to choose from. Whether you're organising a black-tie event or something more relaxed, there are heaps of venues in Perth that will suit your needs.
Known for its amazing restaurants, bars and outdoor lifestyle, Perth offers a host of great event space options. This extraordinary city is also popular with tourists because it has one of Australia's biggest casino complexes, which offer a range of special events, including live entertainment. Most of Perth's restaurants and cafes provide an excellent setting for all types of occasions, from birthdays and cocktail events to engagement parties and corporate event gatherings.
Need help finding the perfect event space for a cocktail party, birthday feast, corporate meeting, or trade conference? We've got you covered. Read on for our quick guide to function venues in Perth.
Where can I find function venues in Perth?
There are hundreds of different venues you can choose from when organising a function in Perth city. Check out these Perth suburbs for some of the most fabulous Perth function spaces:
Claremont
This suburb is home to a wide range of function venues, especially if you're looking for a space with character. These include the iconic and historic Claremont Showground, which can accommodate anything from special events and meetings to weddings and birthday parties.
The Claremont Showground features its very own barbecue facilities and also lets you use your own caterers. Its stunning gardens are great for outdoor functions but can be transformed into an intimate indoor meeting venue with the addition of some extra decorations.
For those who want something more intimate, there are venues in Northbridge that are perfect for both social and corporate functions, especially for creative companies and small businesses. The area is filled with charming little offices and restaurants where you can organise conferences, seminars and private lunches.
The Perth Cultural Centre is also located in Northbridge and features a range of different rooms for hire. This includes the acoustically perfect Fremantle Room, which seats up to 300 people comfortably, as well as the modern Hamer Hall venue with its glass-encased design and amazing views of the Swan River.
Burswood is the perfect spot for larger functions due to the number of big hotels and conference centres in the area. The Crowne Plaza Perth is a great choice for business events, with 16 different function spaces that can accommodate up to 1200 people.
This suburb is ideal for those who want a more relaxed and laid-back setting for their function. There are plenty of great cafes, bars and restaurants that would be perfect for an engagement party or birthday celebration.
Sunset Coast
If you're after a seaside venue, look no further than Sunset Coast. This space features a range of properties where you can hold small functions: from cottages to beach houses, you can easily hire these spaces for intimate gatherings or large parties and celebrations.
The free-spirited suburbs of Fremantle offer some interesting places for hosting functions. This includes the Fremantle Arts Centre, which is a multi-purpose venue that can accommodate gatherings of up to 350 guests. It's also ideal for events like conferences and workshops, as well as seminars, meetings and cocktail parties.
Willetton
In Willetton, there are several different function venues to choose from, including The Willetton Club, which focuses on weddings and is known for its gorgeous gardens, and the Willetton Bowls Club, which is a multi-purpose venue that can be used for anything from holidays to birthday parties.
For the ultimate in high-class function venues, head to Perth CBD. The Regal Ballroom is an amazing space that features a grand ballroom and hallways lined with gold detailing. This venue is large enough to host corporate events for up to 500 people plus it includes all the mod cons you need like gourmet catering, full AV equipment and private parking.
Another big venue is The Old Perth Town Hall, a historic building in the centre of town which was built in 1879. There are several rooms to choose from for different functions (such as the mosaic-tiled ballroom or the original wood-panelled council chamber) and you can also get creative with your decorations here.
If you're after a space that's truly unique, there are heaps of different function venues in North Perth. Houses, churches and even an underground bunker are some of the spaces available in this suburb. All you need to do is scout out a venue that will suit your needs.
For more space, head to the Perth Concert Hall, which is another large, versatile event space venue and is located on the corner of St Georges Terrace and Pier Street. Several events are held here every year including weddings, graduations and conferences, so it's a great function space in itself!
If you're looking for something more casual, there are a few smaller function venues in North Perth, such as the North Perth Bowling Club. It's an old-fashioned space that includes a pretty garden area and plenty of room to socialise with friends.
If you're after a function venue with a view, then East Perth is the place to be. Located on the banks of the Swan River, this suburb has some of the best views in town.
If you're after something more intimate, head to West Perth or Dianella where there are several gorgeous little function venues to choose from. These spaces offer the chance to have a very personal celebration with your guests and can accommodate parties of up to 50 people.
What are the best types of venues in Perth for my event?
Function venues include wedding reception sites, restaurant dining halls (including banquet rooms), pub party rooms, cafes with dedicated meeting areas, and more. A good way to think about it is that almost any place can be used as a function venue. In Perth, you'll find thousands of amazing function venues, including:
Pubs
Pubs with function rooms are one of the most common types of commercial venues in Perth. Some venues often provide free AV equipment and other services such as catering, a private bar, and event styling. If you wish to hire a venue that will let you cater the food yourself or BYO alcohol, you will need to look for function spaces that have a kitchenette or outside courtyard. Some venues allow you to bring your own alcohol, but at an extra cost.
Cafes
Cafes are another popular choice for private party bookings. They can be quite good value, but they might not have the same equipment and resources available as a hotel or function centre would. Catering from the coffee shop is generally not available for public functions; most require you to cater your own event or order meals from a partner establishment.
Restaurants
The restaurants in Perth are well suited as function venues — you'll often find private dining rooms where your guests can enjoy a relaxed meal before hitting the dance floor!
Art Gallery
An art gallery is an excellent choice for those who want to add a touch of class to their event. Perth is home to some world-class art galleries that would make an excellent backdrop for any type of party or gathering.
Hotel function rooms
If your event is of moderate size and requires a more professional environment, then hotels could be your best option. Hotel weddings are great for convenience and glamour, although you might find more affordable venues if your event is small or if you have an informal wedding.
The cost of a hotel function room usually changes depending on the number of guests that you intend to have at your event, plus other details like the type of beverage offered or even if you want live music or other types of entertainment.
What are the best event types for Perth function venues?
You can host almost any type of event in the excellent venues Perth city has on offer. From small intimate celebrations with your closest friends to corporate events with hundreds of guests, there's no shortage of versatile function spaces in this city for you to choose from.
Here are some of the many types of functions that you can host in one of Perth's many hidden gem venues.
Conferences and conventions
Perth's many function spaces are ideal for conferences and conventions. These types of functions can be held in modern business centres or in more intimate boardrooms at most of the city's hotels. Many function spaces can also be hired out as conference venues due to the excellent technology and facilities on offer.
Of course, hosting a convention doesn't mean you don't have to stay overnight in Perth. Many of the city's hotels are conveniently located near the major business districts. Just make sure that your chosen venue has plenty of modern meeting room facilities with high-tech equipment like projectors or interactive whiteboards. This way, you'll ensure that all your delegates will be able to fully enjoy every minute of your event.
Check out these conference venues in Perth.
Birthday parties
A birthday is a special day that should be celebrated in style! Whether you're planning a small gathering with close friends or a large party with hundreds of guests, Perth has the perfect function space for you.
You can find private dining rooms in most of the city's restaurants, perfect for more intimate celebrations. Or, if you're planning a big bash, you can hire out a function room in one of Perth's many hotels. Just make sure to book well in advance so that you can get the date and time that you want!
You can even check out one of these 7 perfectly Perth birthday party venues.
Cocktail parties
Whether it's an engagement, graduation or birthday you and your friends are celebrating, you need to find a function venue that will suit your party. A cocktail style event is a great way to celebrate an occasion in a more relaxed way, but you will need the right venue.
Many of Perth's restaurants have intimate private dining areas where you can invite your closest friends over for cocktails and finger food. These function venues should be ideal if you don't want to lug around party supplies or spend hours preparing for the event.
Check out these Perth Cocktail Party Venues.
Wedding receptions
With some beautiful event spaces available, Perth's function venues are suitable for hosting wedding receptions of all sizes. Many hotels will offer packages with discounted accommodation rates, making them even more appealing choices. The best thing about hiring a hotel isn't just the convenience but also all of the facilities like transport and catering that come with it.
Check out these Perth Wedding Venues and Perth Wedding Ceremony Venues.
You can read our Perth Small Venue guide for more ideas.
Hens and bucks nights
A popular event for the stag and doe parties is to hire a function venue for their big night. Whether you go all out with a themed party or keep it simple, your guests will love every moment of your celebration while they're in one of Perth's stunning function venues.
Check out these Perth Hens Night Venues and Perth Bucks Night Venues.
What should I look for when checking out an event space in Perth?
When searching for a function venue, you might be keen to know every nitty-gritty detail about its capabilities — from the minimum and maximum capacities to the venue's alcohol license. However, it's also important to make sure that you feel comfortable with what the space has to offer aesthetically, i.e., whether or not you like its look, location and vibe enough to host your big day there!
The purpose of the event
Consider if you really want a highly polished, bright and buzzy environment for your function or would prefer something more relaxed. Do you want somewhere modern or old-fashioned? Historic buildings often have charm as well as lots of character, which might be just what's needed for certain occasions!
Also, think about the size of the venue. Do you need a large banquet hall or outdoor area? Or perhaps a smaller room will be sufficient. You'll want to consider the venue's capacity and layout. Pick a space that will allow you to serve your guests without overcrowding them and making them feel uncomfortable.
Amenities
It's also a good idea to ensure your chosen venue can offer all the amenities that you want. Things like public transport access and parking are also important considerations for deciding which venues fit best with what you have planned. Over half of Perth's population live in suburbs where there is limited public transport access. This isn't likely to worry those planning short daytime events with easy access to parking, but for anything more complicated, it's important to think about this!
Check out the facilities a venue might offer its guests, too. These might include catering services (including package inclusions and price), on-site event managers, large conference capacities and meeting rooms, AV equipment, technical support and outdoor areas like gardens or balconies.
Added fees
Think about things such as corkage fees (the per-bottle charge paid to restaurants for wines brought in by customers), food and beverage minimums (the amount of money required as deposits or guarantees before an event), paid parking facilities, cleanup fees, and other additional expenses your event may incur.
Location
Perth is known for its stunning outdoor and coastal locations, so if you're planning an outdoor event, it's worth checking out the available function venues that just happen to be right by the beach! However, remember this isn't likely to be feasible in winter or early spring.
For any type of event, though, it's important to ensure you're happy with how close your venue is to Perth central (or whichever part of town your guests will largely be coming from). While there are lots of beautiful venues potentially within reach of a short car ride, these could limit your estimated attendance numbers due to guests being put off by travel/parking issues. Or maybe there are public transport links you can take advantage of? Nearby nightlife options are also an important factor to think about if you're expecting a lively crowd!
Discover the vast selection of function rooms Perth has to offer
If you're looking for an event space in Perth that will make your special day or corporate function truly unique, then you'll be pleasantly surprised at what the city has to offer. From the gorgeous waterfront location to some of the most prestigious venues in the world, Perth is filled with a variety of options for any occasion. Explore the many wonderful function venues Perth has to offer on VenueNow and find the perfect venue for you!
Frequently Asked Questions
How much do Perth function venues cost?
Based on VenueNow's historic data, on average, Perth function rooms cost between 50 per person and 75 per person. For example, a 100 person function would cost approximately 5000-7500. Costs may differ based on your food and beverage requirements, AV requirements, event date and time and the type of venue you decide to book.
What are the top Perth function venues?
Here are some of our favourite Perth function venues: 1. Crowne Plaza Perth 2. Crown Perth 3. Perth City Farm 4. HBF Stadium 5. The Oyster Bar 6. Bendat Basketball Centre 7. Nesuto Apartments Perth 8. Fraser Suites Perth 9. QT Perth 10. HBF Arena
How do I find and book Perth function venues?
Finding and booking a Perth function venue is easy with VenueNow, simply follow these steps: 1. Enter Perth as your location and function as your event type into VenueNow's search engine. 2. Narrow down your search results by entering more filters such as number of people, event date, room layout and budget. 3. Send enquiries to venues to request pricing and availability (we recommend sending 3-5 enquiries to different venues to ensure you get the best price). 4. Review your quotes and connect directly with your favourite venues to book a site visit and finalise your booking. 5. Host your event!
How far in advance should I book a Perth function venue?
On average, VenueNow customers book a Perth venue 90 days in advance of the event. For larger events and event dates in December we recommend allowing additional time as there may be limited availability.
Can VenueNow help me find a Perth function venue?
We sure can! VenueNow's team of Venue Booking Experts can help you find the perfect venue, collect quotes from multiple venues on your behalf, negotiate the best price with venues and book venues, all for free. Simply send us your event brief and our team will be in contact with venue recommendations within 24-48 hours.
Function venues in other cities
Call our support team on
1300 647 488 during business hours AEST.
Discover Australia's Top Venues and Function Rooms
© Copyright VenueNow 2022 | SPARE GROUP PTY LTD | ABN 22 607 830 302